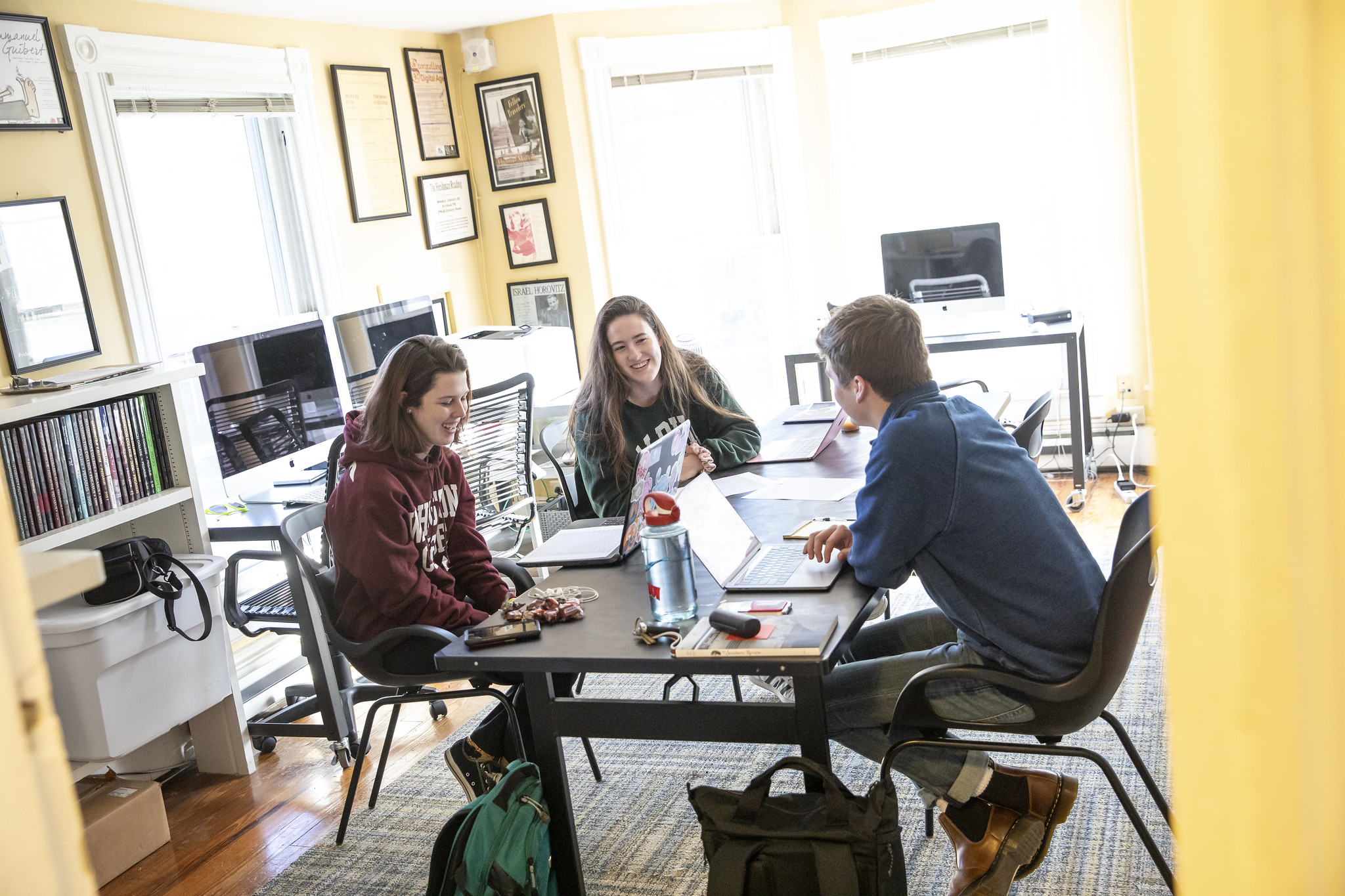 Student-Run Organizations
Many student-run organizations think of the Literary House as "home base" and meet here for meetings, social events, and other kinds of get-togethers.
WRITERS' UNION
As a member of the Writers' Union, you can hone your writing skills in workshops, and trips to writers' conferences, or submit your pieces to The Collegian, the college's undergraduate creative writing journal (also edited by students). You can discover new literature – and share some of your favorite works – at themed readings complete with hot cocoa and homemade cookies, or you can join fellow reveling writers at the ever-popular Graveyard Reading or anti-Valentine's Day Blackhearts Ball.
Contact Spokesperson MacKenzie Brady for more information on how to join.
Faculty Advisor: Professor James Allen Hall
WRITERS' THEATRE
The Writers' Theatre is an offshoot of the Writers' Union and is for students interested in playwriting, directing, and performance. The Writers' Theatre has an impressive resume of productions that run each semester. Spring's "Murder Mystery Theatre" is always a hit!