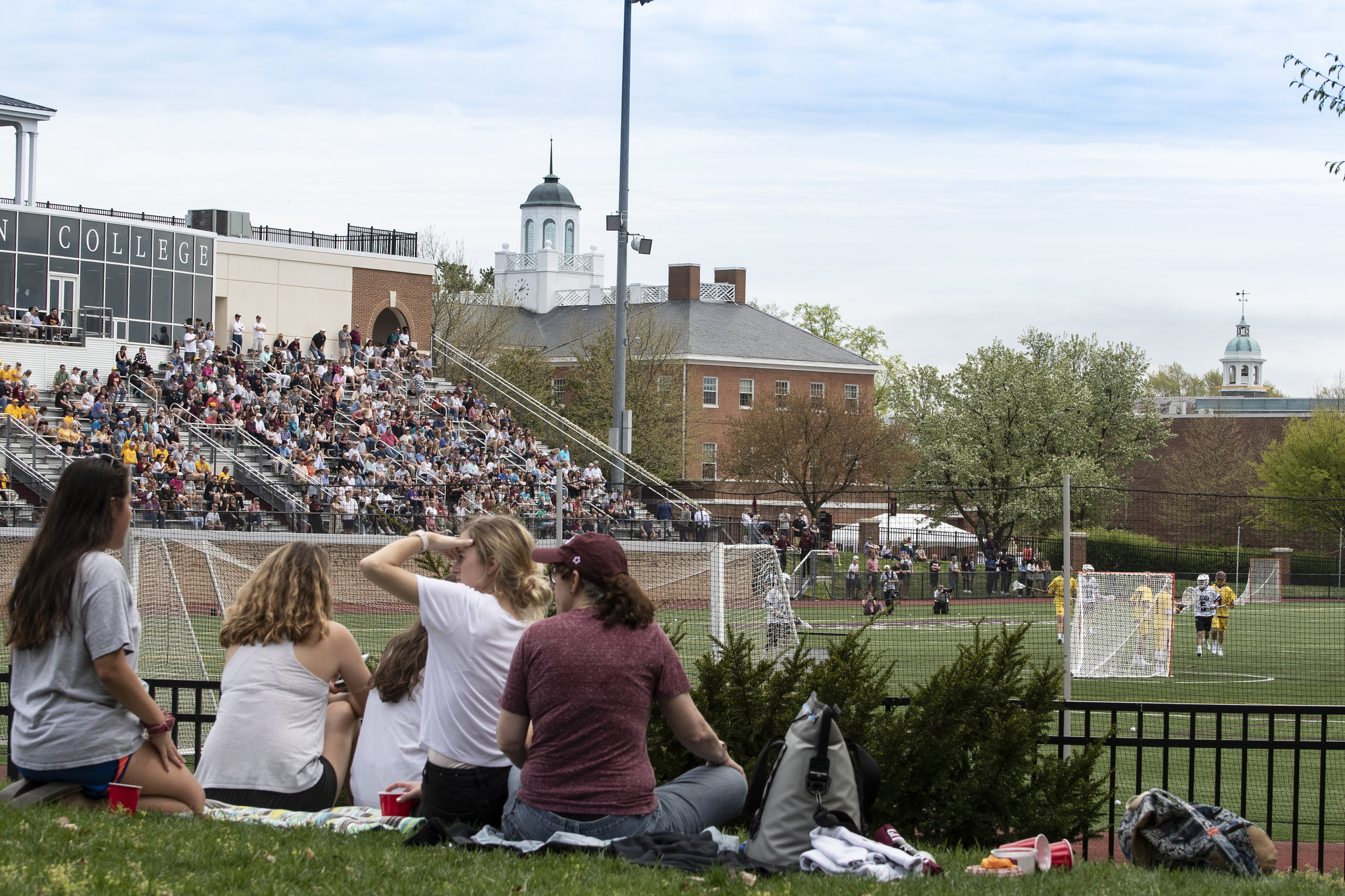 Giving
Giving at Washington College
The entire Washington College community has joined together to respond to our students, parents, faculty, staff, alumni, and friends during this challenging time.
As many of our students return to campus under pandemic protocols, continuing their educations online, we have learned we are stronger together. Over more than two centuries, we have proven that, as a community, we can surmount some formidable obstacles and ensure that Washington College thrives. We know our strengths, and whatever comes our way, with your help, we will prevail.
Your support in this challenging time means more than ever and will go a long way toward uplifting our students as they persevere. Thank you for what you have done, for what you continue to do, and for standing with us, always.
Mail your donation to

Washington College,

Office of College Advancement,

300 Washington Ave.,

Chestertown, MD 21620

(Mail delivery and processing is delayed a bit by current circumstances. We ask for your patience with our receipt and grateful acknowledgment of mailed gifts.)
It's true! Graduates who give back to their alma mater send a strong message to external reviewers and potential applicants that Washington College is a worthy investment. High alumni participation can also increase the likelihood of government grant approval.
That depends. The 1782 Society is a community of donors who have given a total of $1,500 or more to any designation at Washington College during one fiscal year — July 1 to June 30. Every gift to the College is deeply appreciated, though many 1782 Society members choose to give all or a portion of their contribution to The Washington Fund because it benefits all students.
Like many colleges and universities, Washington College has a corpus of diversely invested funds that were donated to support general operations or a specific purpose, such as scholarships. The College benefits annually from interest off the endowment, and this interest is the second largest source of operational revenue after tuition, room and board. The Board of Visitors and Governors approves the interest or "endowment spend rate," which traditionally is set at 5%, but can be adjusted by the board as necessary and related to market fluctuations, investment strategy, and financial need.