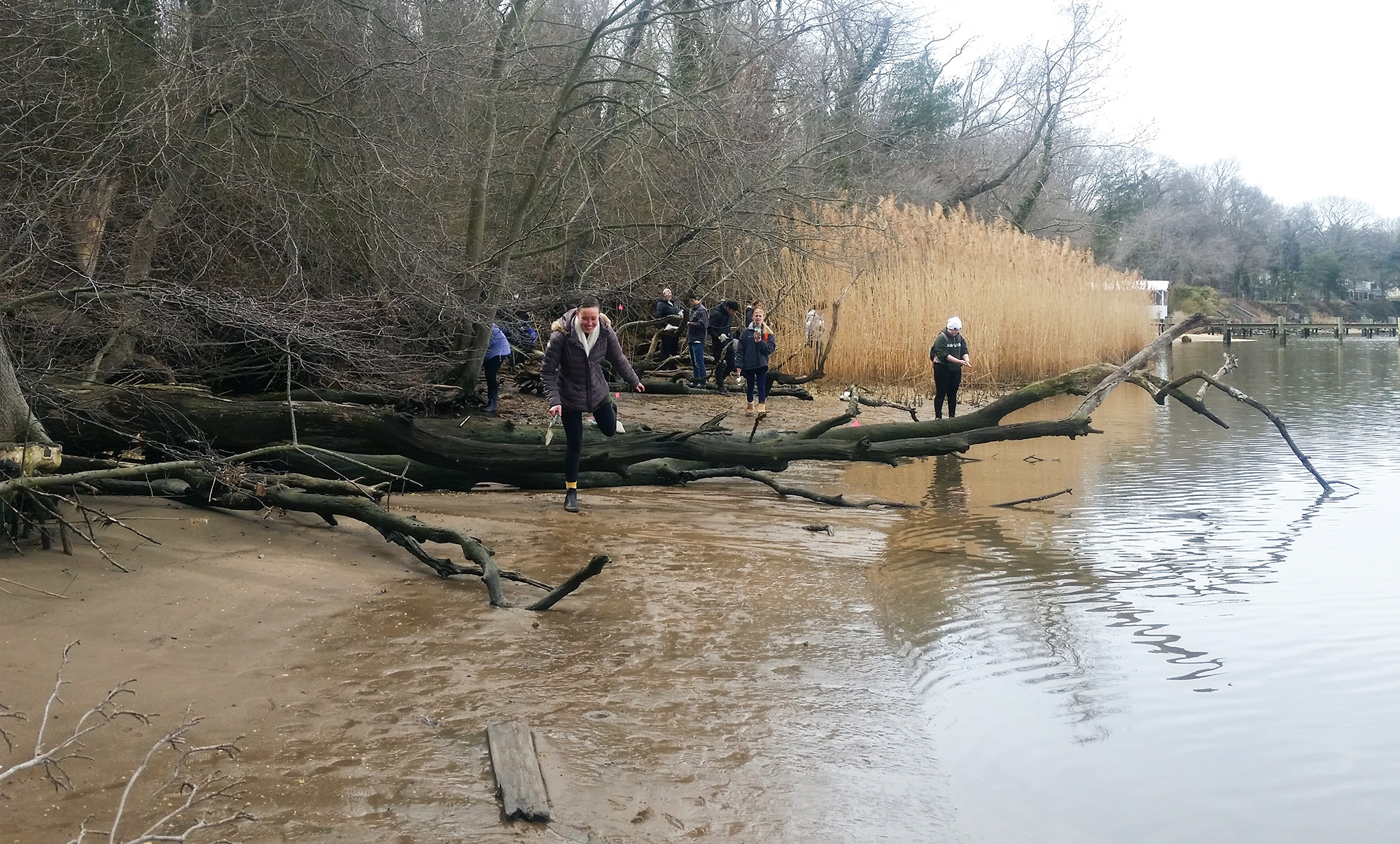 Featured Art + Art History Courses
In addition to the regularly-offered courses described in the College Catalog, the Art + Art History Department offers a vibrant selection of new and special topics courses each semester. Some of our most recent additions include:
Art and Language
(Studio Art, offered Fall 2018)
Our society and traditions separate what words mean from the way words look. However, contemporary artists such as Joseph Kosuth, Glenn Ligon, Barbara Kruger and Bruce Nauman have explored words as aesthetic and conceptual material. This course emphasizes written, printed and spoken language as a medium for making 2D, 3D, installation and time-based art. This course is taught from a studio art perspective but welcomes students of poetry, creative writing and all other disciplines.
---
Art in the Anthropocene: Greener Art through Greener Chemistry
(cross-listed Studio Art and Chemistry, offered Fall 2020, Fall 2019, Fall 2018)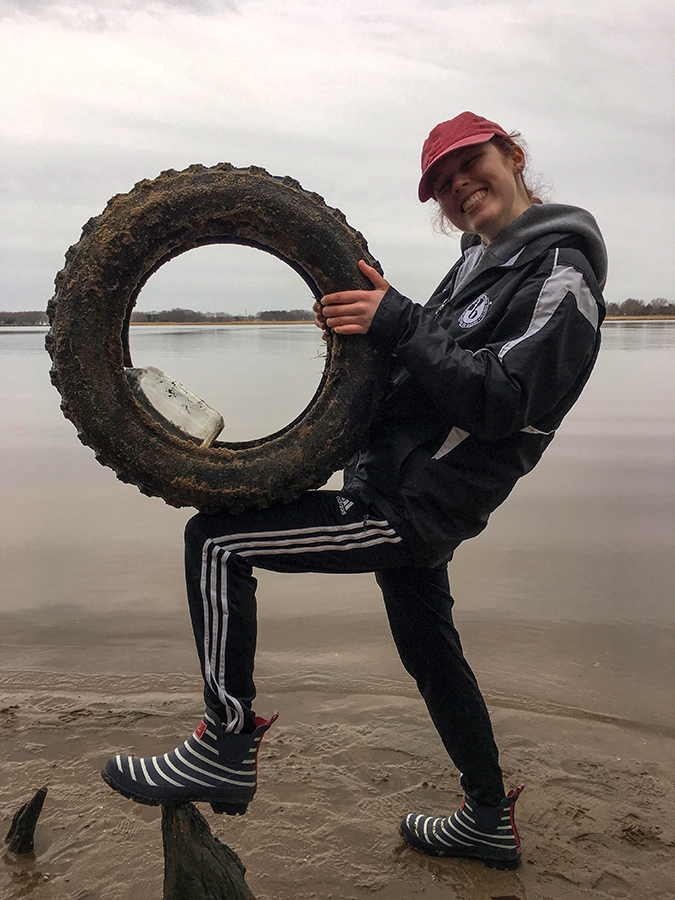 This studio and laboratory based course enables artists and scientists to use their imagination, creativity and innovation to respond to environmental issues and concerns through art. Curriculum includes identifying environmental hazards, understanding risks and developing sustainable scientific solutions, using chemical processes to create art materials in an environmentally-friendly way. Students practice green chemistry principles in the making of artworks crafted with reclaimed and naturally-available materials.
---
Art Since 1960
(Art History, offered Spring 2020)
This course examines practice and theory in art and visual culture from 1960 to the present. Topics include the critique of modernism and representation, the emergence of new media and multimedia art forms, and the questioning of agency, identity, and audience in the contemporary art world. Readings include artists' writings, contemporary criticism, and historical analysis from a variety of perspectives (e.g., formalist, feminist, multicultural, and postcolonial).
---
Body, Nature and Nation in American Art
(Art History, offered Fall 2019)
Although the course sketches in the art of the early colonies, its main body begins at the period of the American Revolution. Lectures and discussion explore the changing significance of the visual arts in American life and culture through the 1930s. Field trips to museums in Washington, DC. This course is cross-listed under American Studies.
---
Depicting Difference in Medieval Art (Art History, offered Fall 2020)
Contrary to what many people expect, Medieval and Early Modern Europe was a place of considerable diversity, and its art was shaped by contacts among many different cultures. This course will examine how artworks both reflected and constructed the ways people thought about differences in gender, religion, ethnicity, physical ability, and race. The continuing role of the medieval past in present-day constructions of identity will also be discussed.
---
Materials & Meaning
(Studio Art, offered Fall 2020)
While historical art forms most often used a familiar set of materials— oil paint, marble, clay— contemporary art has dramatically expanded this range. Found and discarded items, natural objects, manufacturing byproducts, building supplies and materials of every other variety are put to new uses by artists today. Through this course students will experiment with a broad range of materials, paying particular attention to the metaphoric, associative, poetic and expressive qualities already embedded in every material. A series of creative assignments will emphasize scale, composition, context and environment, and contemporary practitioners will be introduced through frequent screenings, lectures and independent research.
---
Performance Art (Studio Art, offered Spring 2018)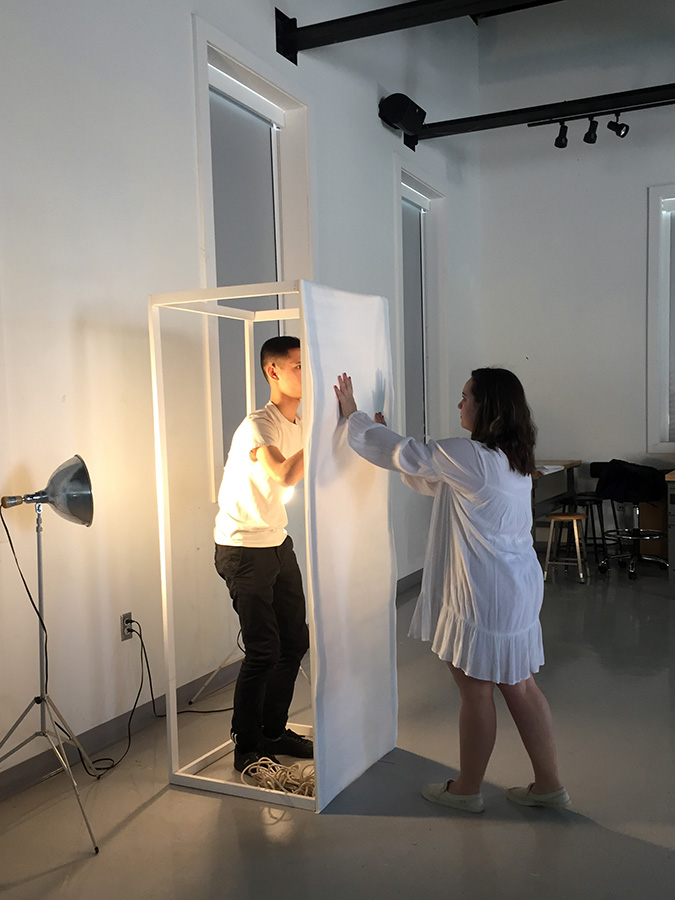 Performance art as a discipline draws upon and blurs distinctions between visual art, theatre, dance, video and film, activism, spoken word and other expressive forms. As performance by its very nature incorporates the body, conditions and questions surrounding gender, race or ethnicity, size or shape and other visual and social aspects of the physical body will be examined at length. Context, site or location, and the relationship between artist and audience will also play a prominent role. Students will have the option of performing works themselves or directing others in their performances.