Nicholas O'Meally, '15, Double Major in Sociology and Theatre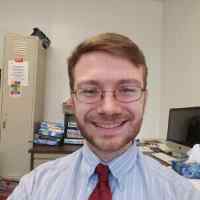 "After receiving my bachelor's degree in Sociology, I attended the University of Pennsylvania's School of Social Policy and Practice for my master's degree in social work. While enrolled, I focused on clinical social work with children and adolescents. My background in Sociology aided me in my ability to discuss topics such as socioeconomics and cultural competency with my peers and being able to analyze the ways in which we are influenced and labeled by society aided me in seeing the realities of my clients. Additionally, my undergraduate studies in feminist theory helped me look closer at the ways in which men talk about mental health differently from women.
Having earned both my Master's of Social Work and my state licensure, I am now employed as a permanency caseworker in the Greater Philadelphia Area. My role is to aid foster children and foster families through the adoption process and to help new families interested in adopting become certified. Sociology taught me how to confront the racial and economic biases we all inherently have, and that we must look further into why society deems certain behaviors as more acceptable than others. In my everyday practice, I must confront expectations I may have when walking into a client's home or when asking them about their beliefs surrounding discipline and child-rearing. Sociology not only challenged me to look at our world from a detached lens but prepared me for a career in social work by forcing me to remove my own values while helping others improve their lives."
Avanti Gabourel, '14, Major in Sociology, Minors in Justice, Law & Society, and Music

"After college, I spent 3 years as a Treatment Support Specialist in Martinsburg, West Virginia working directly with youth ages 12-18 at a residential care facility. I had the opportunity to work with kids from all over West Virginia, some from very rural areas. My background in sociology especially helped me to identify many environmental and external forces that affected the youth and their families. Although I may have had differing opinions or political views with some of the residents, learning about where they came from helped me to make sense of their course of thought and behaviors. Now, I work as a Case Manager at a family support center in Frederick County Government guiding younger adults ages 16-24. We focus a lot on Trauma-Informed Care and Adverse Childhood Experiences (ACEs) when delivering our services. My sociological background has helped me notice commonalities among different populations. I am able to identify the social and economic barriers respective to the places people come from. My job essentially is to try to remove those barriers in order to propel people further into success. I help them set short-term and long-term goals and provide frequent reminders to help stay on track. Typically, I make referrals to resources or provide them transportation, which may assist them to advance in their career and education.
Doing my best to understand someone's culture is crucial in helping me build rapport and gain trust. Sociology helps build a foundational openness and willingness to view things with fresh eyes. I feel I am successful at what I do because I am always considering a person's dynamic in relation to their various social groups. One should consider the relationship an individual has with others, and within the communities, they are part of. This encourages me to view without judgment or to see how different dynamics affect/produce the hardships people are facing.
My goal as a case manager is to help all people who face adversity beat obstacles and attain self-sufficiency. This comes through immense skill building and education. For most people I work with, it is about surviving day-to-day. It is hard enough knowing where you will end up tomorrow, let alone achieving long-term dreams. Many at-risk populations do not see the potential within themselves. Often they do not believe in their ability to amount to anything, so it means a lot when I can empower them and be their cheerleader. Seeing their success feels incredible."
Carimanda Baynard '08, Major in Sociology

"As a sociology major, I had the opportunity to expand my knowledge and passion for helping others to further understand cultural awareness during national incidents and emergencies. In my Sophomore year of college, the same year as Hurricane Katrina, my passion for sociology and cultural awareness only expanded. During my time at WAC, I was awarded two fellowships through the CV Starr Center. Through the CV Starr Center, I developed two research presentations on the following: 1) Examining the media coverage of missing women 2) Defacto segregation in the New Orleans Educational System. In addition, my senior thesis examined The Ongoing Crisis: Defacto Segregation in the New Orleans Educational System.
The sociology program at WAC presents a unique opportunity to enhance your critical and strategic thinking skills and fully utilize your creativity. These research opportunities only enhanced my passion for strategic thinking, organization assessment, and research methodology. During my time in graduate school at American University, I expanded upon my undergraduate research and completed a master's thesis examining the media's coverage of Hurricane Katrina in national print publications. My study concluded race, socioeconomic status, and other social demographics factors impacted the media's coverage and depiction of the impacted Gulf Coast population.
With my passion for emergency management, crisis communication, and cultural awareness, researching Hurricane Katrina served as a multidimensional platform to examine economic & social disparities. My Senior Capstone Experience played a vital role in my graduate school experiences and career path. I am continually grateful to Washington College and the Sociology Department for the platform."
Whitney Ritchie Green, '07, Major in Sociology
"School was always an obligation for me. It was what I had to do in order to do what I wanted to do. Until Washington College. Walking on the campus for a tour did something, and I knew it was where I needed to be. Those feelings never wavered; instead they grew when I took my first Sociology course.
That first class reshaped how I viewed school. More so, how I viewed my abilities in an academic setting, and what I thought it meant to study, research, and ultimately: contribute.
It just…clicked. The perspectives, the story telling, the history, the research, the dialogue, the exploration, the future application; I couldn't soak in enough. I had always felt I saw the world differently than those around me, and therefore experienced it differently. I didn't know until later that I had been seeing it all through a sociological lens. (Spoiler alert: I still do!)
I carried that thirst to understand the "why" and "how" we interact the way we do, value and believe what we do, to graduate school where I earned my M.Ed. in K-12 School Counseling from Loyola University. From there, I had the incredible opportunity to be the founding School Counselor for two separate Public Charter Schools, where I created school-wide counseling programs from scratch to meet the diverse needs of all individuals in each school community.
I now have more than 10 years in counseling and education. I have expertise in social-emotional development, behavior, trauma informed practices, personal goal setting, relationship building and relationship maintenance.
I have had the most incredible career thus far, able to pursue my passions. I have been honored as the 2020 winner of the Sanford Teacher Award from National University for the state of Maryland, and I am ecstatic for the chance to collaborate with colleagues across the country to enhance mental health understanding and support.
I have most recently been invited to the TED stage as a TEDx speaker in Washington DC this November, where I will share my work as it relates to social connection, and I cannot wait to stand on the red circle!
Sociology normalized my desire to make sense of experiences, offer empathy to all those around me, and effect change when called to, which has shaped my entire career. Before that though, it helped me to understand me, which is something I strive to do for others in my work every single day."
Hilary Wagner, '07, Major in Sociology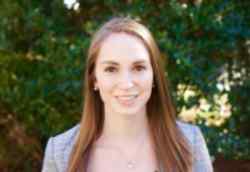 "The Social Inequalities and subsequent Intro. to Social Welfare courses I took [at Washington College] provided me with a solid foundation for the work I do now evaluating federal nutrition programs to improve quality of life for low-income populations…I was proud of the senior capstone paper I wrote but I did not realize at the time how impactful and useful that experience would ultimately be on my career. I wrote a background and case study on cooperative housing, a project that required extensive primary and secondary data collection. It was my first real experience with conducting in-depth interviews, a research method that I now use regularly."