Students taking the Clinical/Counseling concentration are provided with the knowledge and skills needed for graduate clinical/counseling work as well as entry level positions in schools, rehabilitation facilities, research institutes, and mental health hospitals. Our emphasis on critical thinking teaches students to…
Speak and write clearly
Analyze data and effectively interpret findings
Create logical, professional-level presentations
Clinical Students Present their Senior Capstone Research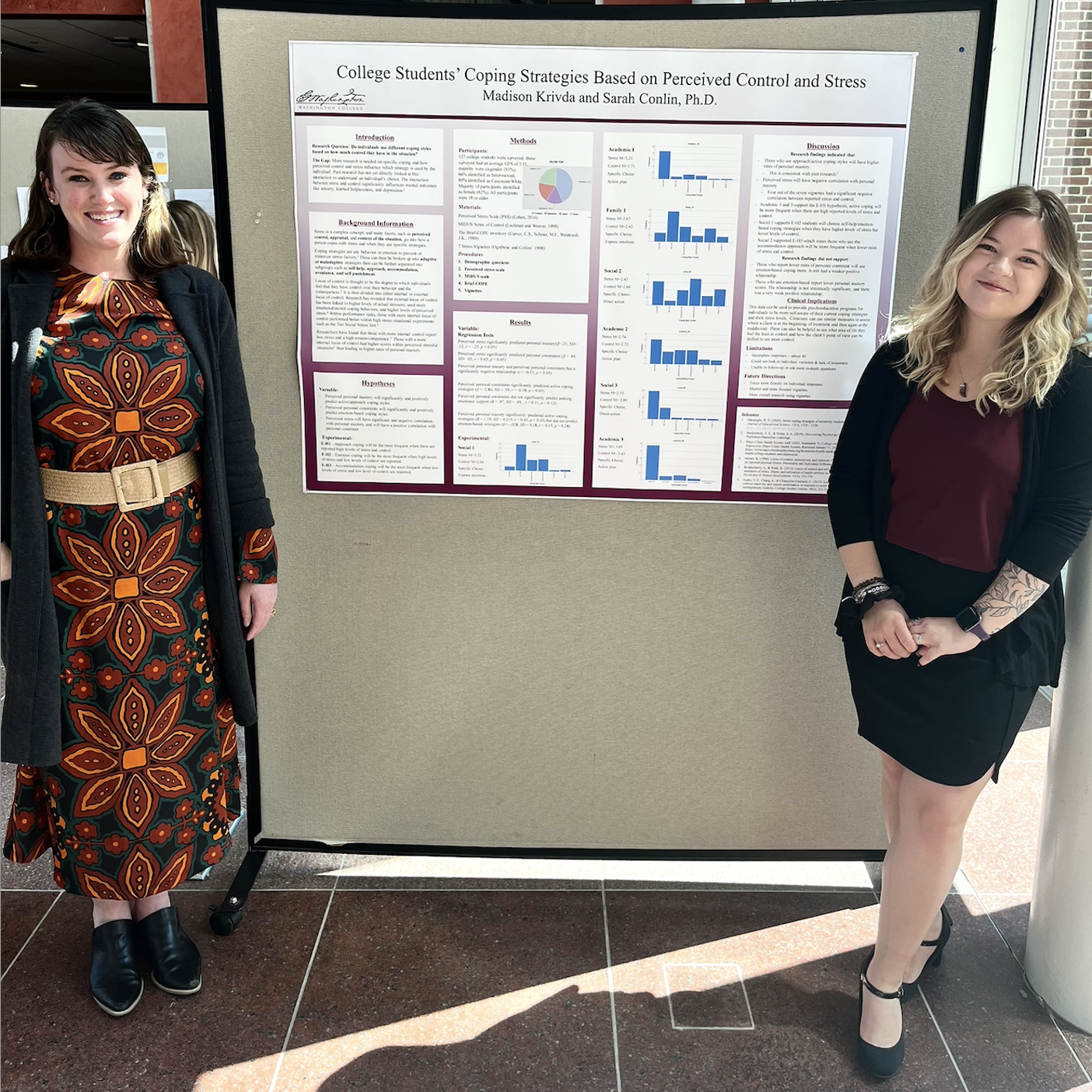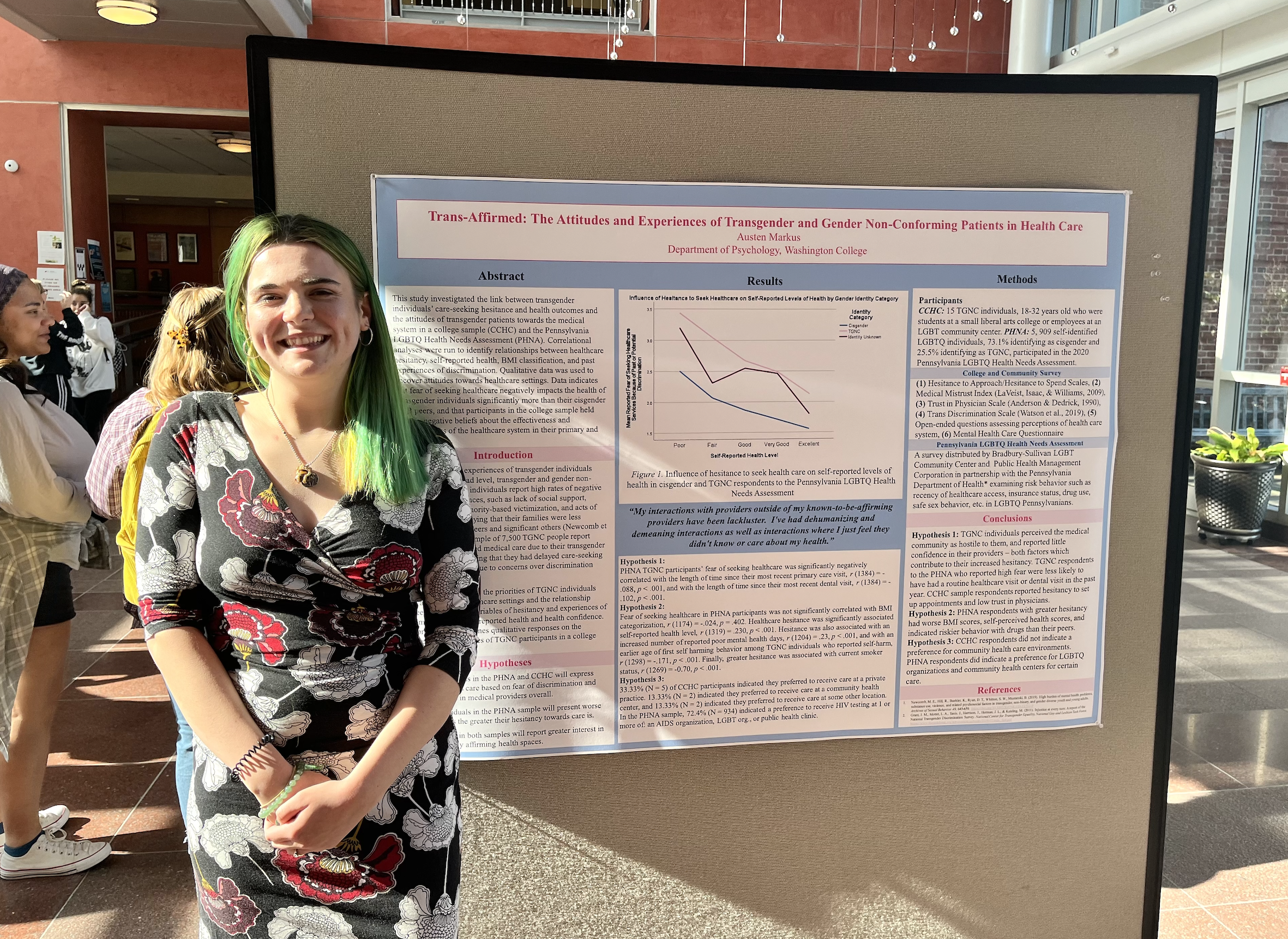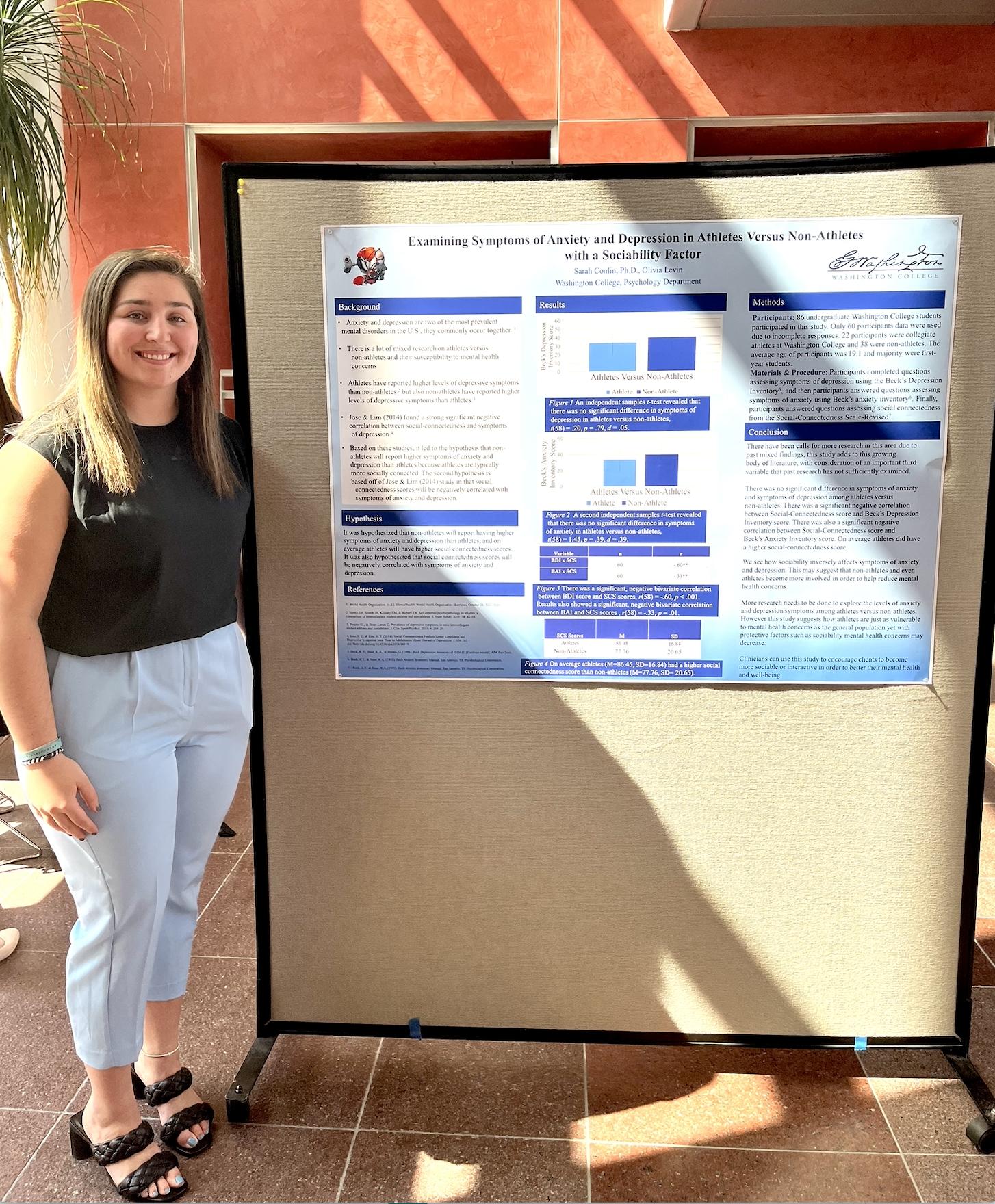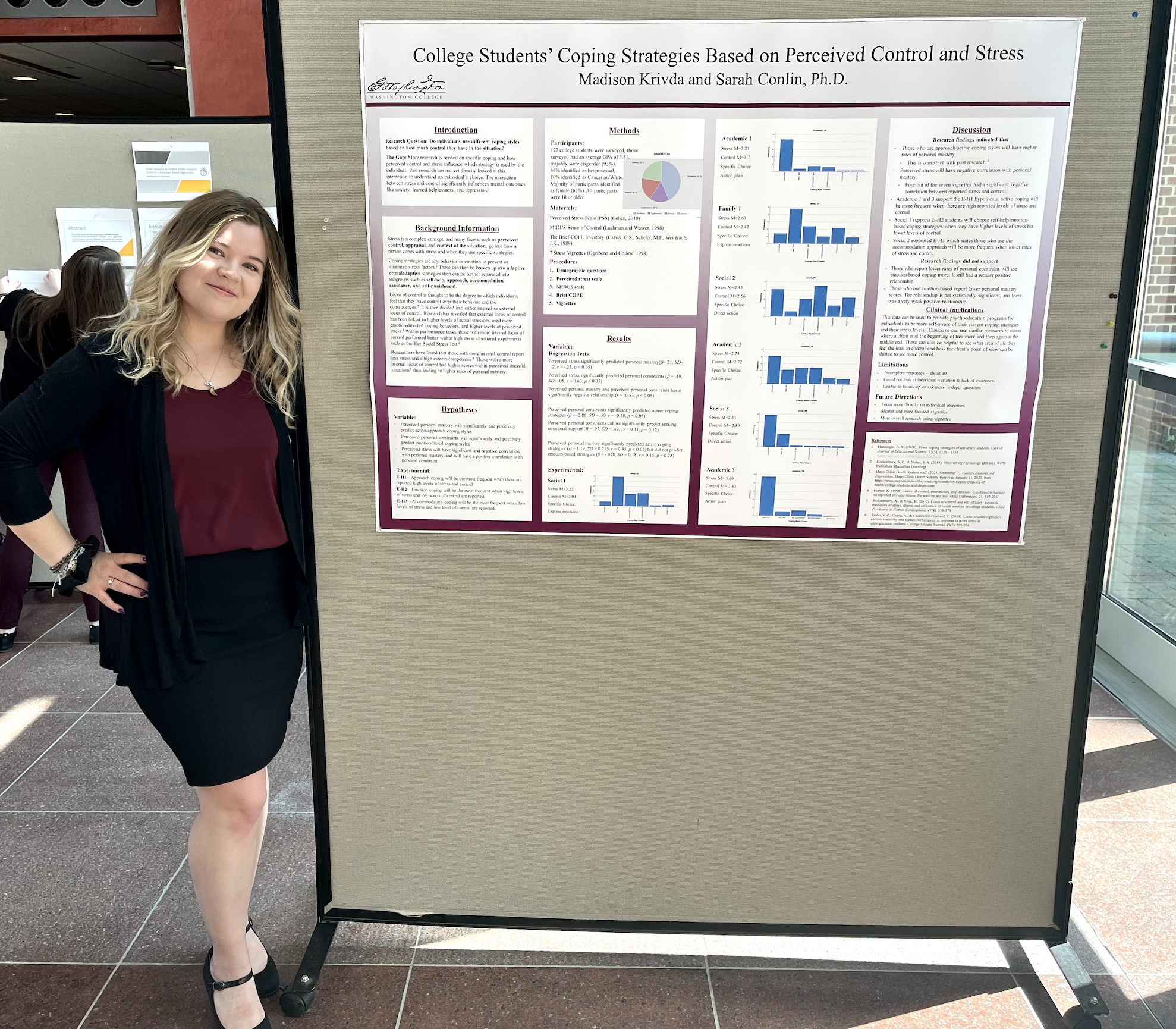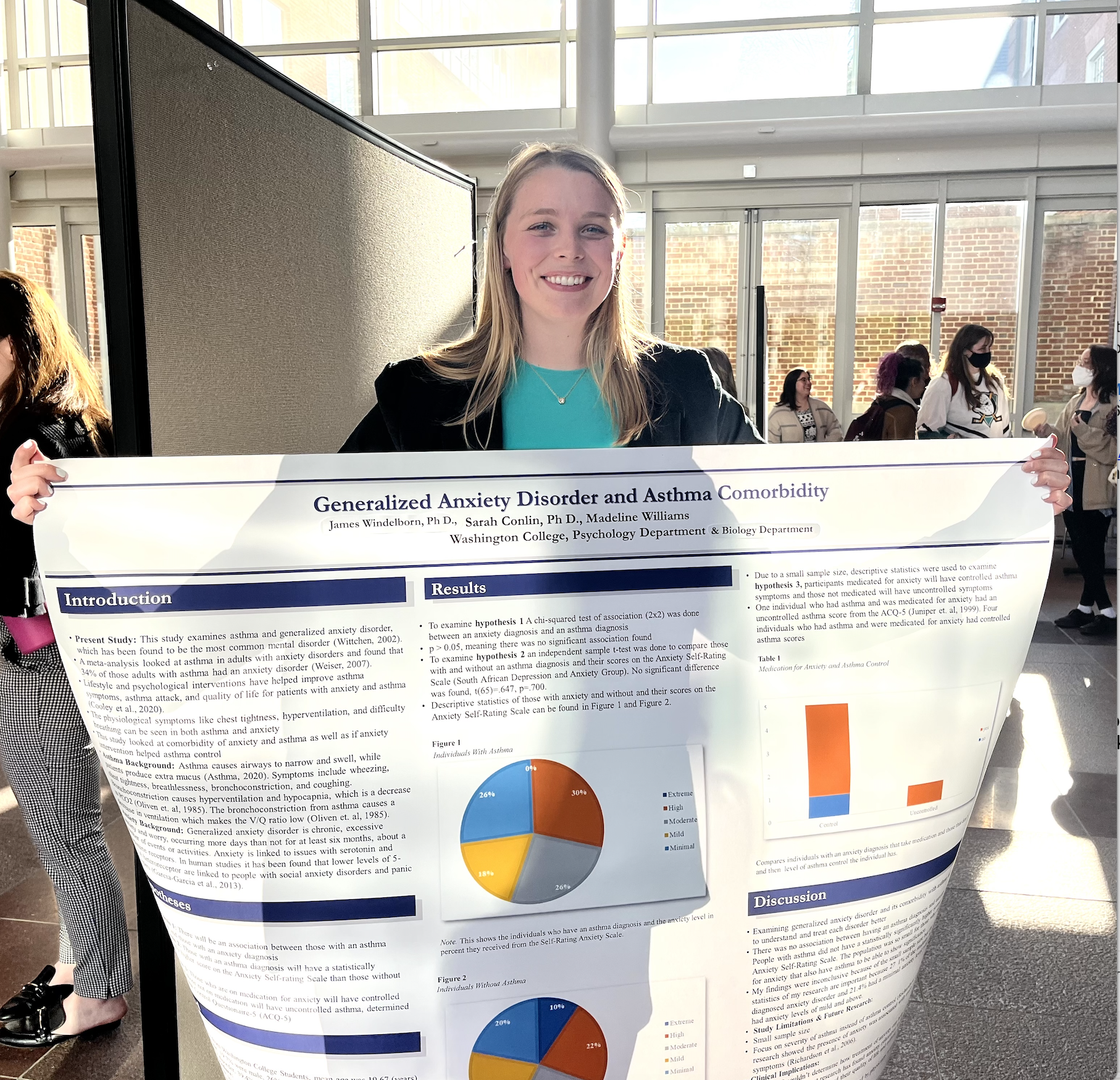 Placement: Kent County Adult Medical Daycare
"By getting to know clients at this facility, I've become more conscious of the symptoms and hazards of various mental conditions and physical disabilities, including dementia, autism, epilepsy, and paraplegia, as well as how to navigate them. With frequent interaction, I've familiarized myself with clients' daily routines and learned their likes and dislikes. Conversations [and planned recreational activities] are often therapeutic for clients . . . Working at Kent County Adult Medical Daycare has solidified my decision to pursue a career in healthcare, preferably one involving social interaction with patients."
- Jack Goembel '23
Placement: National Alliance on Mental Illness
Through her Community Internship with the National Alliance on Mental Illness (NAMI), Ceara Scanlon '16 learned to advocate for peers living with a wide range of mental health diagnoses.

This internship provided Ceara with valuable, hands-on experience in mental health advocacy, serving her well in pursuit of a future career in this field.
Ceara Scanlon '16
Launched in 2021, Washington College Wellness Advocacy Coaching, or WAC-squared, offers students the opportunity to train as mental health coaches and advocates for fellow students.

Wellness Advocacy Coaches (WACs) are trained in mental health first aid and gain direct experience providing it to peer students. WACs are an essential part of frontline mental health support on our campus.