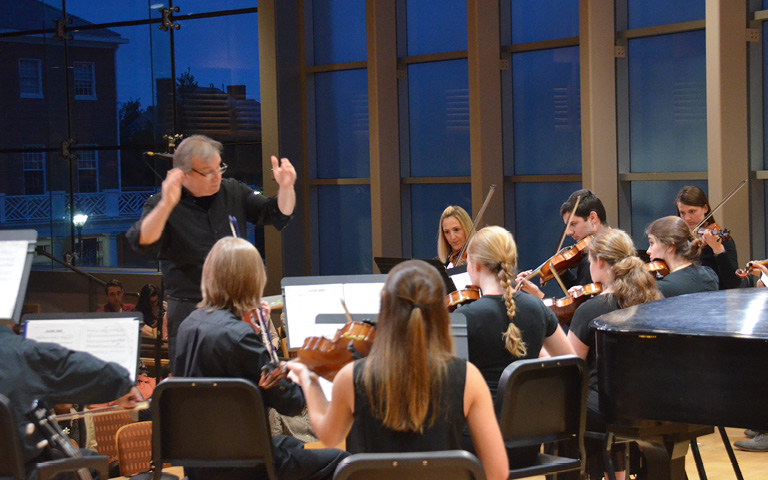 Get Involved!
Explore a career in music, join an ensemble, learn a new instrument, sing in a musical, or just experience a concert.
The Department of Music is one of the most active departments on campus. Through our vast program of traditional classes, private music lessons, and performance opportunities, you can explore and experience music in ways you can only begin to imagine. Learn about how you could study musical theater, production, recording, world music, composition, performance, and more! We feature a talented and dedicated faculty whe embrace music from a variety of styles from around the globe.
Music & Related Minors
A minor is a great way to expand your resume and marketability!
Minor in Music
A minor in Music is a great way to explore your love of music, while pursing other careers. All Music minors take two semesters of Music Theory, as well as 20 additional credits of classes, ensembles, or one-on-one lessons (applied music)
Ethnomusicology & World Music
Using music as an entry into a variety of cultures, social classes, and populations, the discipline of ethnomusicology has become an important field of study for students interested in music education, music performance, music history, performance studies (ritual studies, dramaturgy and ethnochoreology), cultural anthropology, linguistic anthropology, and other interdisciplinary fields.
Arts Management & Entrepreneurship
The interdisciplinary Arts Management & Entrepreneurship program prepares students for careers in the arts by exposing them to this industry's breadth of professional opportunities, and by arming them with the knowledge, skills, and experiences necessary to succeed as organizational leaders and creative entrepreneurs.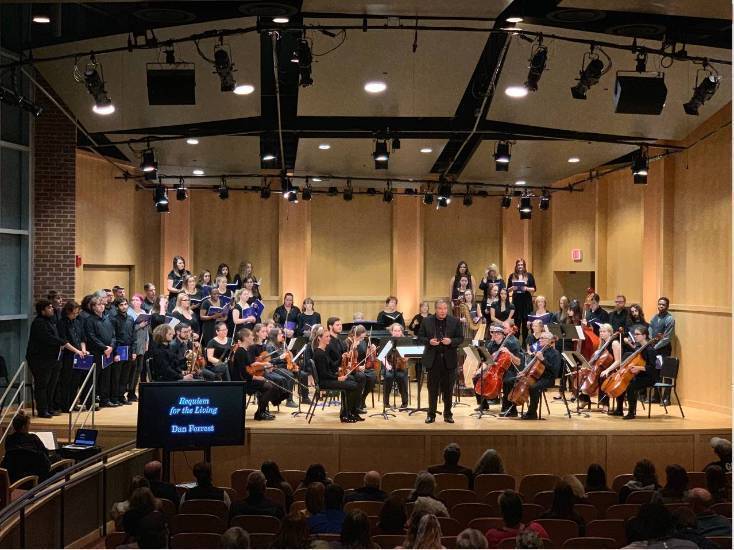 Music Ensembles
The Department houses over a dozen ensembles: from symphonic band to rock band and string orchestra to musical pit orchestra. We welcome students from all majors to participate in our ensembles for as many semesters as you like. Click the link below to see the full list of ensembles available to you!
More about Ensembles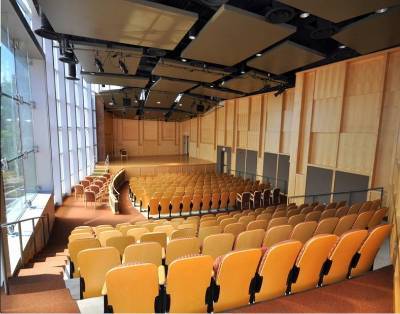 Courses and Lessons
Ensembles not your thing? Join us for a more traditional classroom course, or take lessons to further develop your instrument or learn a new one! Follow the link to learn more about these opportunities. Don't forget to check out our faculty page as well to meet who you may be studying with.
What's special about Music at Washington College?
Non-Majors
87% of music department participants are NOT Music Majors. Our ensembles are comprised of talented musicians from across campus!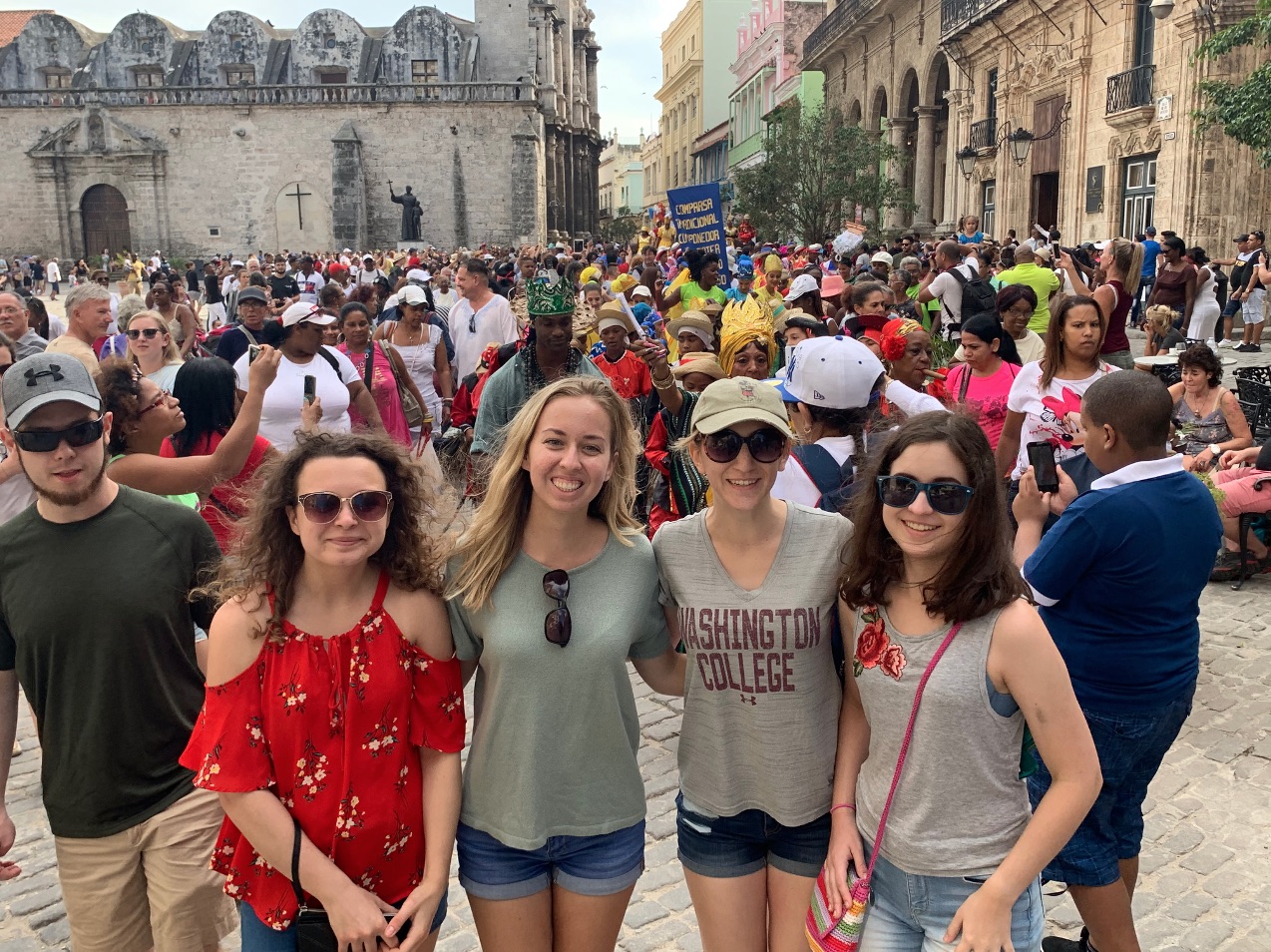 International Travel
Every year students from across campus join the music department for winter term trips abroad to culturally and musically exciting destinations like Cuba and India!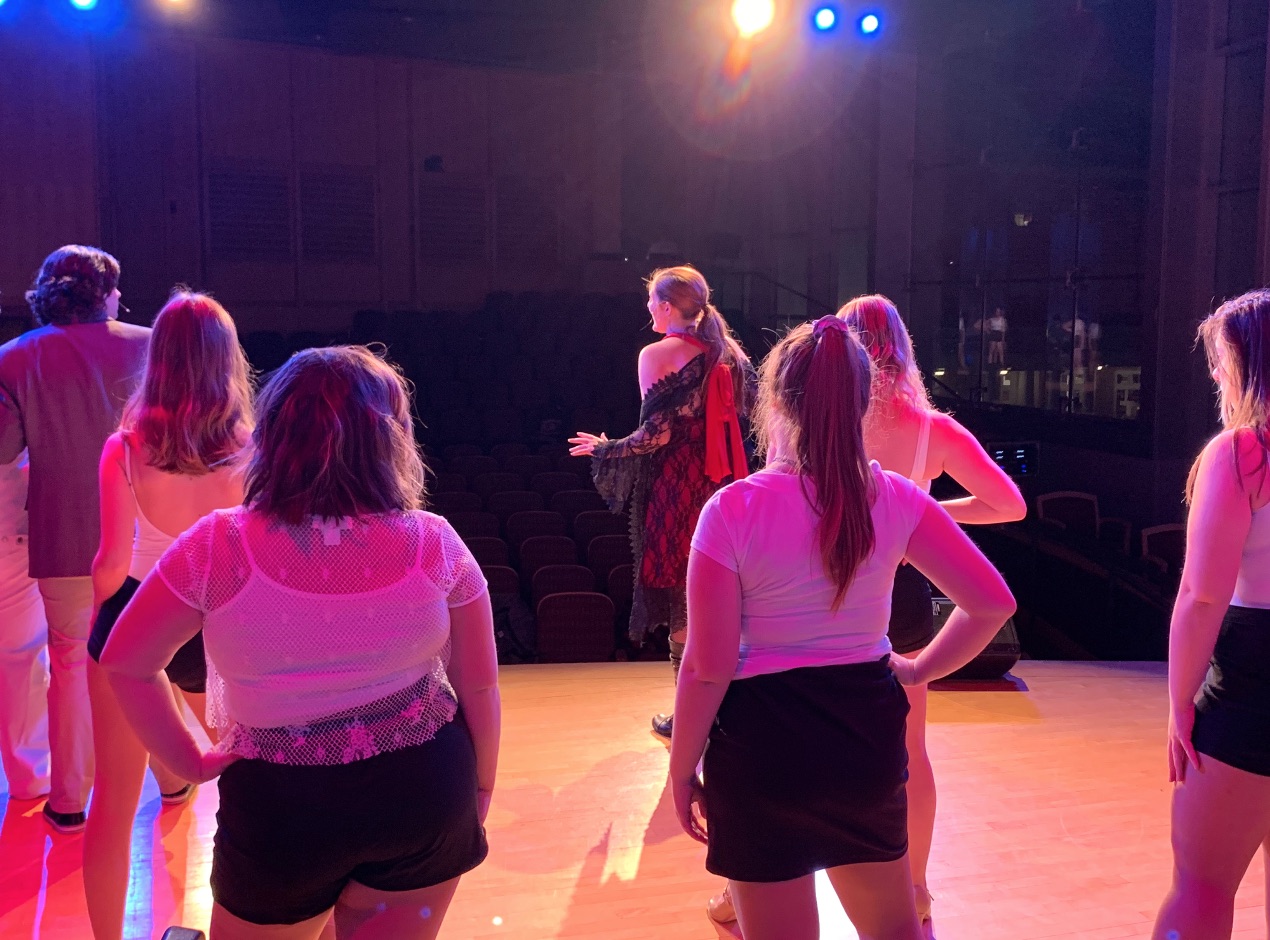 Musical Theater
The Department of Music love the theater! In the past few years we have presented beloved shows Godspell, Big Fish, Pippin, and Tommy! Opportunities exist for both majors and non-majors, as well as for singers, instrumentalists, designers, and crew.
View All Stories
Megan Dietrich
Class of 2021 • Pylesville, Maryland
LEARN BY DOING
The Cuba Experience
Musicians' Union
SUPPORT FROM DONOR PROGRAM
Constance Stuart Larrabee Scholarship for the Arts
Francis Waters Scholarship
Read Megan's Story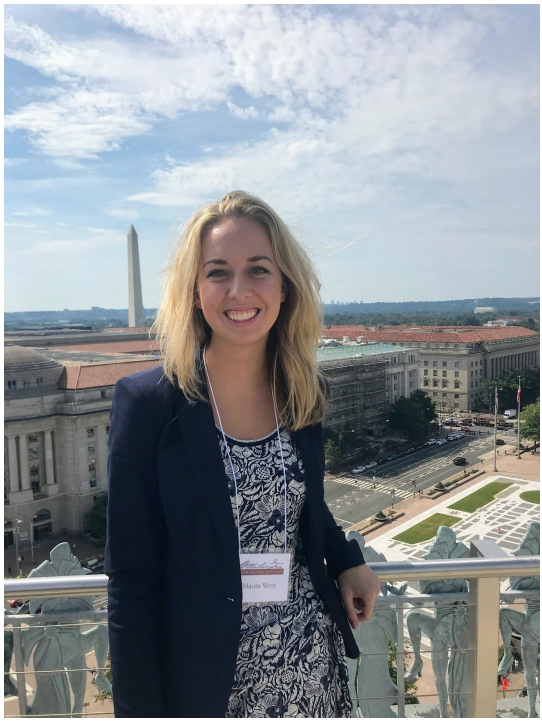 Maura West
Class of 2020 - Milford, DE
MAJORS AND MINORS
Business Management with a Specialization in Accounting and Finance
Anthropology & Music Minor
LEARN BY DOING
Externships: Dixon Valve, Benchworks
Internships: Purchasing Accounts @ Mountaire Farms, Green Spot Smart Mobility
EXTRACURRICULAR ACTIVITIES
Douglass Cater Society of Junior Fellows, Washington College Enactus,
Sigma Beta Delta, WC Jazz Combo and Classical Piano
Read Maura's Story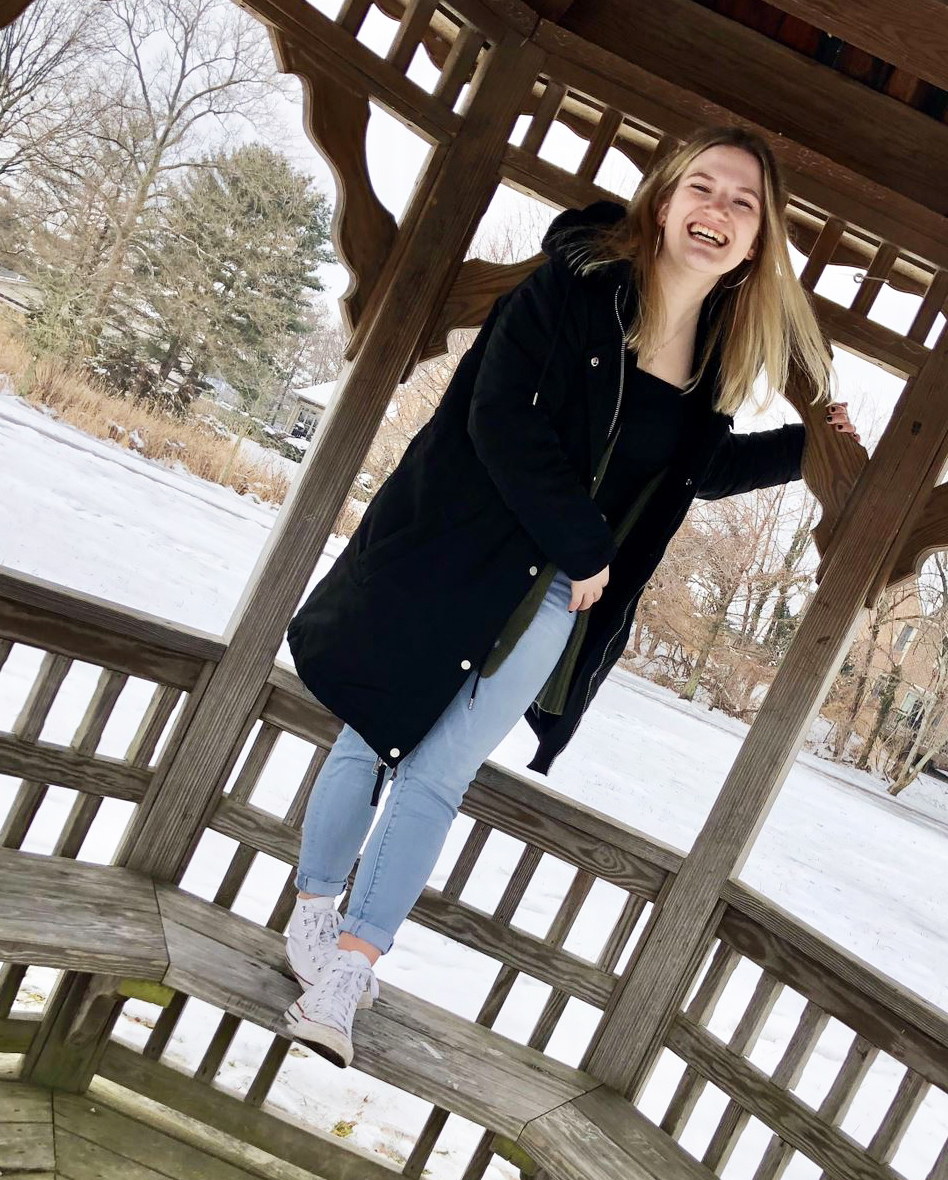 View All Stories
Annie Javitt
Class of 2021 • York, Pennsylvania
LEARN BY DOING
Rock, Steel Pan, and Musical Theater Ensembles
Starr Center Internships
EXTRACURRICULAR ACTIVITIES
Phi Alpha Theta
Cater Society of Junior Fellows
SUPPORT FROM DONOR PROGRAM
Read Annie's Story