The Office of Sustainability at Washington College facilitates programs and initiatives to transition institutional culture to restore ecological balance and social justice to our world.
Interim Director of Sustainability and Regenerative Living
Shane Brill '03 M'11 explores the relationship between human diet, health, and sustainability. He brings expertise in permaculture and nutrition to institutional efforts relating to health and wellness, waste reduction, energy conservation, fiscal responsibility, diversity and inclusion, and food literacy and access.
---
Climate Resilience Coordinator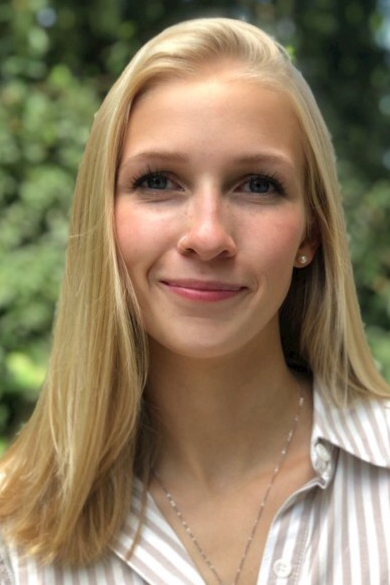 Emily Rugg '20 is the Climate Resilience Coordinator, assisting in the launch of key institutional efforts in reducing Washington College's carbon footprint and building overall resilience to climate change. Currently, Emily manages the College's renewable energy initiatives and leads a pioneer forest carbon project on Washington College's River & Field Campus.
---
Student Sustainability and Food Initiative Director
Emma Cease '22 supports the ecological design of the Campus Garden and Green Spaces, serves as chair of the Sustainability Council to coordinate student environmental advocacy, and creates programming and resources to empower students with culinary wellness through the Nutrient-Dense Dorm Room initiative.
---