Bringing an electric vehicle to campus? With multiple level 2 charging stations at convenient locations — all charged by solar power — your next destination is always carbon-neutral.
Students, faculty, staff, and members of The 1782 Society can use our EV chargers for up to four hours at a time after purchasing a $25 annual permit from the Department of Public Safety. The fee helps offset the electricity use and infrastructure maintenance.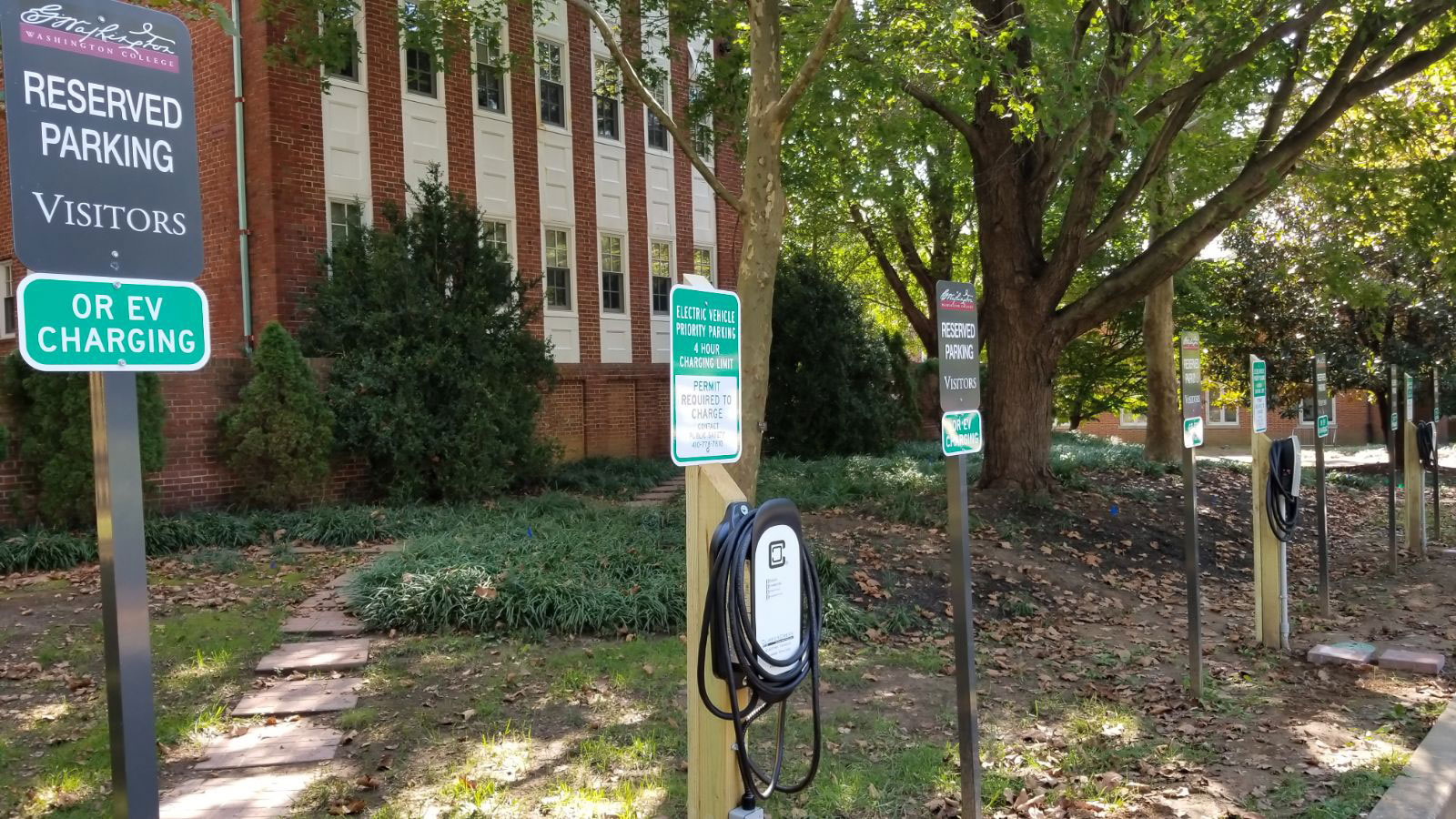 There are 4 J1772 chargers behind Bunting Hall as well as 3 J1772 chargers next to Schottland Tennis Center.
Buying an Electric Vehicle?
Switching from internal combustion engine to an EV requires setting up home charging infrastructure, and navigating the options of electric vehicles including the Chevy Bolt, Tesla, Nissan Leaf, BMW i3, Mercedes-Benz B-Class, Mitsubishi i-MiEV, Mercedes-Benz B250e, Ford Focus Electric, and Chevy Spark.
EV owners plugged into the Washington College network are happy to share their experiences and offer insights for getting started on your electric journey. Reach out to Shane Brill for more information.