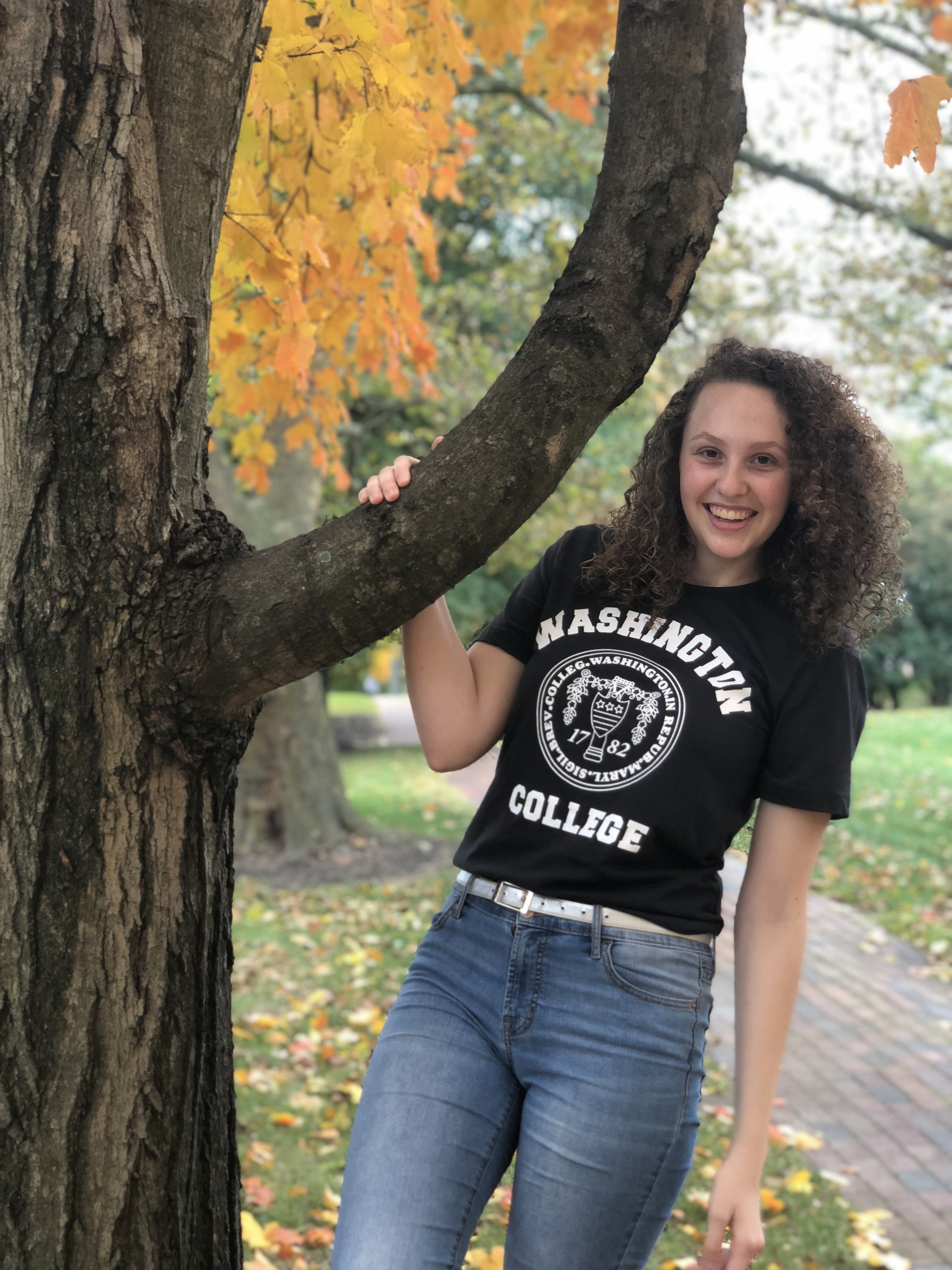 MAJORS AND MINORS
Environmental Studies Major
Creative Writing and Anthropology Minors
LEARN BY DOING
Chesapeake Semester, Cater Society of Junior Fellows
Permaculture and Sustainability Internship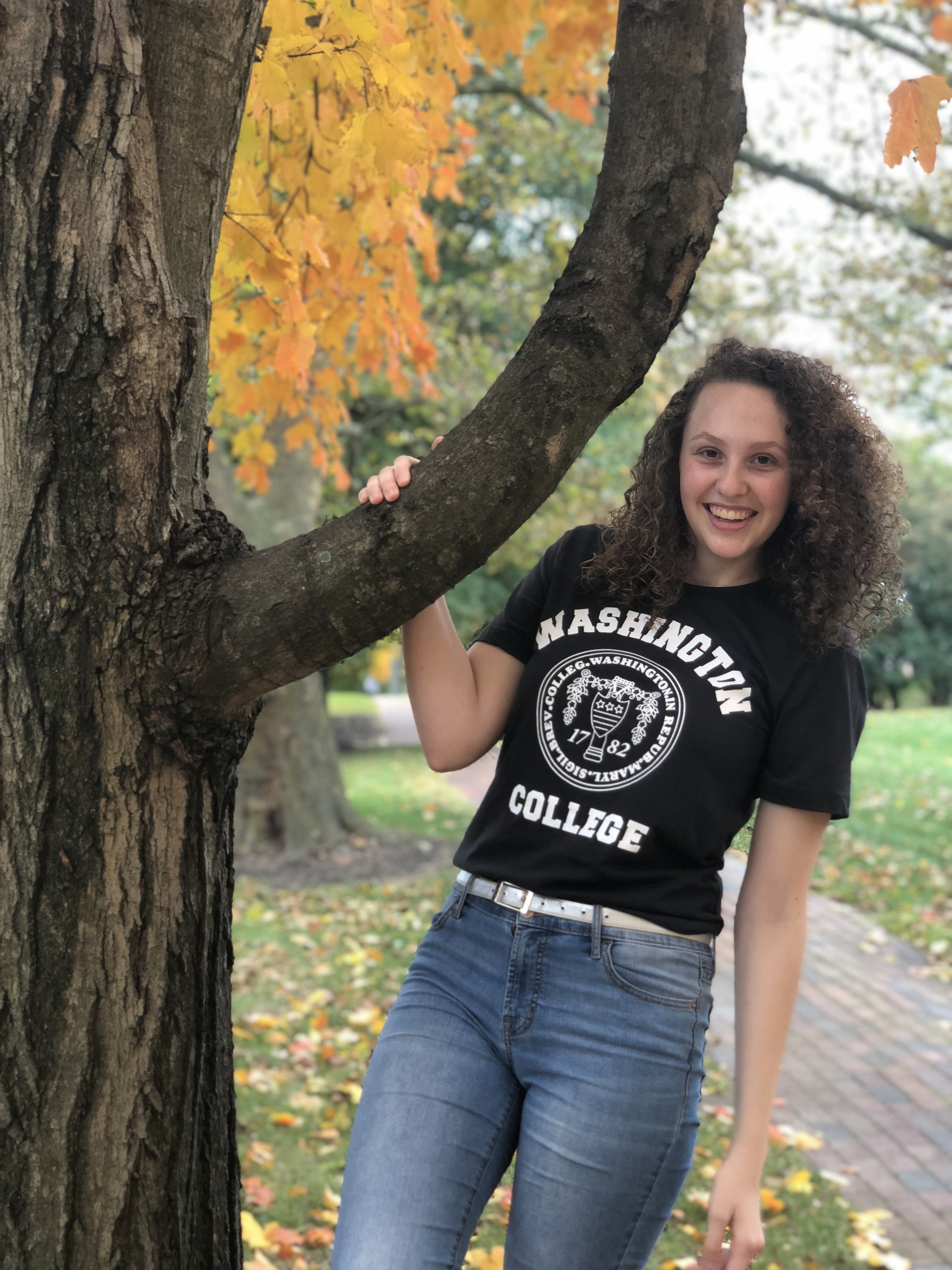 Visibility and Advocacy
Carlee Berkenkemper
Class of 2022 • Middle River, Maryland
MAJORS AND MINORS
Environmental Studies Major
Creative Writing and Anthropology Minors
LEARN BY DOING
Permaculture and Sustainability Internship
Whether she's giving tours to prospective students, working in the campus garden, or exploring the complexities of the environment, Carlee Berkenkemper's work around campus and within the community keeps her and service dog, Mia, busy.
Carlee knew prior to attending Washington College that she wanted to study on Maryland's eastern shore. From her experience as a certified naturalist interpreter at the Maryland Zoo in Baltimore, Maryland, and her time as an Animal Husbandry Intern at the National Aquarium grew a love for institute conservation and environmental science. After making strong connections with coworkers who also attended WC, Carlee knew this is where she wanted to be.
"All the people I looked up to in my volunteer position had the same academic interests and were graduating from the same program here" she expressed. "I don't think that there is a better place to study the environment of the eastern shore. I grew up on the Chesapeake Bay…it would be a disservice to myself to not study the environment here."
Carlee's passions led her to the Environmental Science and Studies department, where she quickly fell in love with the courses and support from faculty and staff. From the beginning of her first semester here she knew she had made the right call, "My very first lab in ENV 101 we were out in a storm-drainage pond, which I like to call the fancy version of saying 'ditch on the side of the road', collecting water and sediment samples and we were using techniques that I had only read about. In the very first lab! I knew then I had made the right decision."
An ENV major at heart, Carlee explored both the River and Field Campus and the Campus Garden and began to get involved with local programming. From bird banding at the Foreman's Brand Bird Observatory to an ongoing internship at the Campus Garden, Carlee enjoys sharing her knowledge with not only fellow students, but with prospective ones as well.
When Carlee isn't studying the environment, one might find her leading prospective students around campus. A 'George's General' since her first-year, Carlee enjoys sharing her personal experiences with her tour groups, "I get so excited talking about the opportunities and the programs in the ENV department here and I like getting to share that with other people" Carlee said. "I was so stressed during the college admissions process, so I love watching [prospective students] come through and telling them they're going to survive."
It is through Carlee's work with the Office of Academic Services and the Admissions office that she gets to share her personal experiences on campus with others, "One of my favorite things about admissions is being able to talk about my experiences at this school. I'm employed by OAS and received accommodations from them. They've been supporting me one way or another since freshman year. I still have the opportunity to be employed by them and lead workshops, I can pull on my strengths and they help me with my weaknesses, and I love that one doesn't deny me access to the other".
"Visibility is important, and it means a lot to me and I'm very passionate about disability advocacy. I get to go on tours and talk from personal experience and I think that is so powerful. I can only imagine what it would've been like for a younger me on a college tour, going on a tour with a guide that has a service dog."
Alongside her service dog Mia, Carlee has led hundreds of prospective students around our beautiful campus, including students who later became Generals themselves. She hopes that through her work with OAS and the Generals that incoming students will understand how important visibility and support are in the broader campus community,
"It isn't just the college being inclusive, it's the supportive community, and that's the best part of Washington college for me. You have faculty, staff and OAS being supportive, but you also have your peers."
Carlee's Four Year Plan
Year 1
Favorite Class
ENV 101 - Introduction to Environmental Studies
Carlee's favorite class during her first year was ENV 101 - Introduction to Environmental Studies with Dr. Bible. " It was her first year teaching and I've had her every semester since. It was really fun to go through that with her. She's an incredible, supportive, amazing professor. And now I'm the peer tutor for that class!"
Year 2
Learn by Doing
Chesapeake Semester
During the first semester of her second-year, Carlee was a part of the Chesapeake Semester – an opportunity that involves fieldwork, outdoor adventure, and lecture.
Year 3
Looking Forward to
Explore America Internship
"I had an Explore America Internship, I was at the National Aquarium, which was amazing. I was an Animal Husbandry Intern there and part of my time was at their off-site rescue center while I also worked at the aquarium in the inner harbor."
Year 4
Looking Forward to
SCE
For her Senior Capstone project, Carlee is researching the effects of an informal science education on students, and how it can be productive during the current climate crisis.