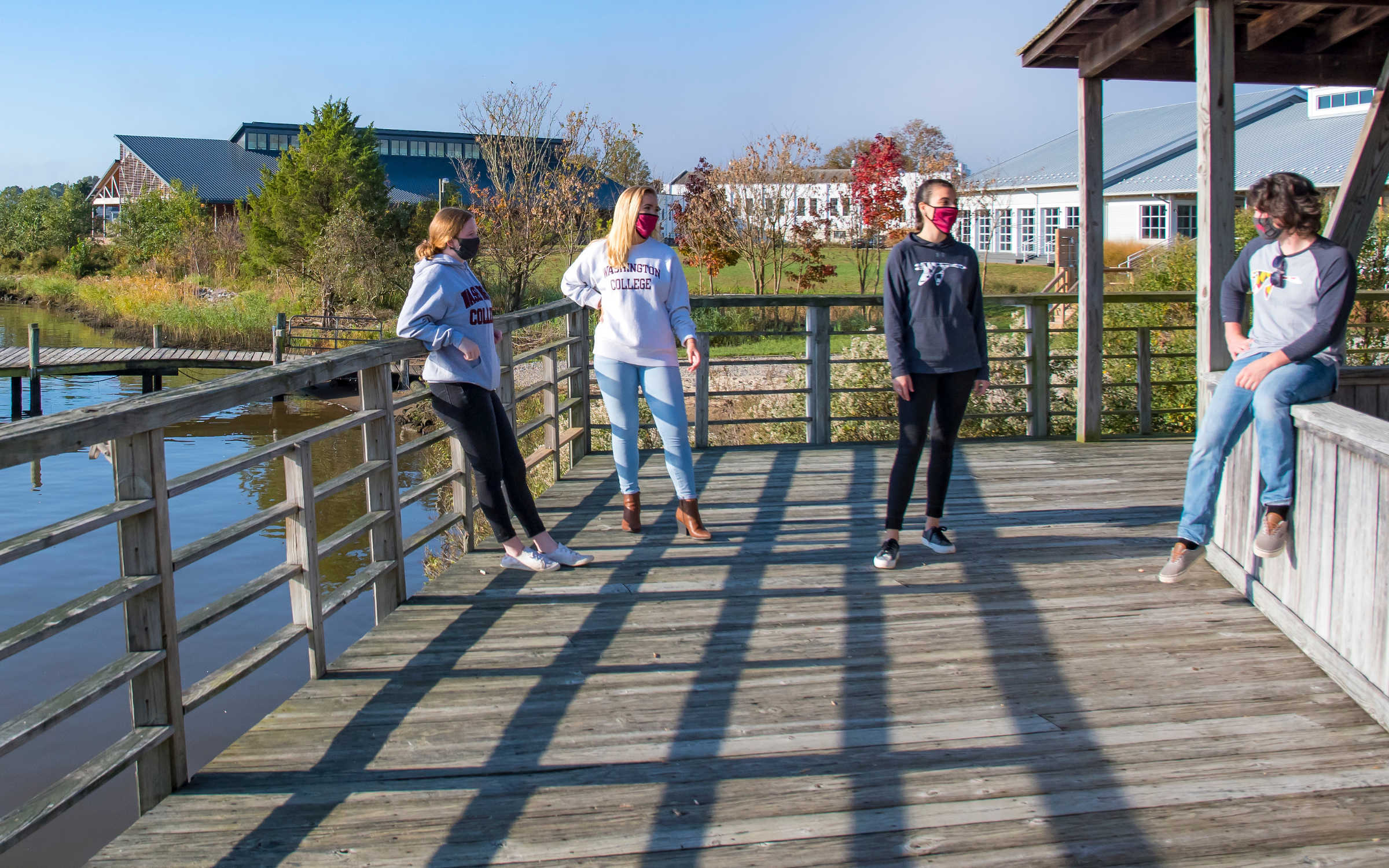 Coronavirus
COVID-19 – SPRING SEMESTER INFORMATION
FEB 15:
Please be aware that all Washington College facilities are restricted to members of the campus community only. General visitors are not permitted to visit the Bookstore (the online store is open), Dining Hall, Library or athletic facilities.
JAN 29 ANNOUNCEMENT:
With the spring semester now underway, we are pleased to share with you that we are planning for a full return to campus this fall, with in-person instruction.
The projections around vaccinations are very encouraging and it is our firm belief that we can safely plan for a return to the traditional Washington College residential experience. It is likely that there will still need to be some minor modifications needed such as social distancing, but those things will be evaluated and decided upon in the coming months. The default position however is a full return to campus and a return to in-person teaching.
__________________________________________________________________
The spring semester is going to be different for all of us – it will look different, feel different and the way we go about our day-to-day routines will be different. And the success of our spring semester depends on every one of us embracing this different approach and doing our part as individuals. We are all being called upon, and we know that as a flock, we are better together. Together we can embrace the positive behaviors that will lead to a successful on-campus experience. We can focus on the things we still get to do instead of the things that have been lost. We can – and will – stand strong and resilient in the face of this challenge, because we are doing it together…just 6 feet apart!
We are #bettertogetherWC.