Faculty
Provost and Dean; John S. Toll Professor of Business Management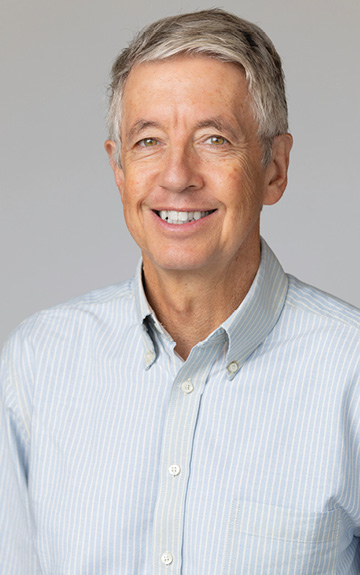 410-778-7202

Bunting Hall, First Floor
Education
M.S., International Business, University of Wisconsin at Milwaukee, 1998
Ph.D., Government, Cornell University, 1995
M.A., Government, Cornell University, 1990
B.A., English, University of Maryland, 1982
Non-degree studies, Intercollegiate Center for Classical Studies (Rome), 1982
Research Spotlight
The heart of leadership is the courage to ask hard questions: questions that expose problems and spark change. When you dare to ask, you take the first step to becoming a leader.
Research
Organizations face enduring challenges of identity, purpose, effectiveness, and, ultimately, survival. Good leaders help clarify and address challenges by asking hard questions and implementing workable solutions. When the challenges of the moment are routine or minor, bureaucracy and culture may suffice as providers of familiar or incrementally new answers, and leadership is less vital. But when challenges are unfamiliar and urgent, disruptive leadership is called for–the adoption of new identities, new values, new kinds of work, or new allocations of resources and authority. But organizational disruption is hard and risky, and members, especially long-established ones, tend to seek to preserve as much of their enduring identity, values, positions, and resources as possible. And because leaders themselves are often unsure, unstable, selfish, or just plain wrong, tension arises between calls for disruptive change, and the preservation of established patterns. Thus the work of leaders is fraught with turmoil, doubt, and resistance.
I'm the co-editor of Leadership Studies: The Dialogue of Disciplines (Elgar, 2011), along with Prof. Ronald F. Riggio of Claremont College. I wrote the concluding chapter. The book was recognized as one of the year's best books in leadership studies by the International Leadership Association.
My research is interdisciplinary, drawing on the social sciences, interviews, imaginative literature, and classic texts stretching back to ancient literature. I've written about everything from Gilgamesh to Henry Ford. Leadership doesn't come in neat little boxes, so we have to be imaginative and creative in how we explore it.
Teaching
I've taught at Washington College for more than 20 years. My teaching focuses on groups, collaboration, and leaders. I also teach a first-year seminar, 'The Business of Organized Crime,' and in the summers I co-teach BUS 330, a study abroad course.
Teaching in a liberal-arts environment is a dream come true. I love weaving together good managerial education with a liberal-arts perspective. The key is to immerse students in a fun but challenging learning environment that introduces enduring organizational concepts (like division of labor, authority, bureaucracy, and motivation) with sharp questions and careful, patient reading of lots of wide-ranging texts, from very old to cutting-edge. If it works, students end up working harder–and learning more–than they ever imagined they could. A favorite assignment in my Organizational Behavior course is the work interview: all students interview an experienced working individual. Usually they choose a parent, and for some students it's the first serious discussion about work, careers, and self-management they've ever had with their mother or father.
If my teaching helps students appreciate the power of questions, the joy of discovery, and the importance of powerful but old ideas, then I feel as if I've earned my paycheck. It's a great feeling!
Fun Stuff
My wife Sabine and I have two children. Sabine, a master gardener, loves to garden and teach young people about gardens and local, sustainable agriculture. (You can learn more about the amazing gardens she has helped start here.)
I love chess and am fascinated by its history (you can check out my self-published chess primer from our local library). I've served as a volunteer chess coach in schools, churches, and the library.