Faculty
Frank J. Creegan Professor of Green Chemistry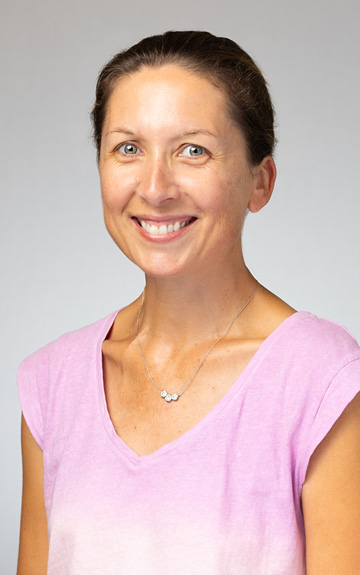 800-422-1782, ext. 7795

Toll Science S214
B.S., Universite des Sciences et Technologies de Lille (France)
Engineering Degree in Materials Science, Ecole Polytechnique Universitaire de Lille (France)
Ph.D. in Chemistry with concentration in Materials Science, University of Toledo, OH
Research Interests
Materials Science, Application of Green Chemistry to Art and Education, Sustainable Development, Systems Thinking, and Curricular Initiatives
Curious Where My Accent Comes From?
I was born in Malo-les-Bains in the North of France. Belgium and England were my closest neighbors. I grew up in Bray-Dunes, the farthest north town in France. The shore of the North Sea was my backyard for the first 23 years of my life before I moved to the USA to pursue graduate studies in chemistry. My shoes were always full of sand and my ears full of wind.
Why Am I Interested In Teaching Chemistry?
Chemistry and technologies have contributed in countless ways to improve our way of living and have helped lead to a prosperous economy. At the same time "chemophobia" exists because of the negative image associated with the toxicity of chemicals. This paradox can be overcome if we change our way of thinking to green chemistry and applying it to sustainability. Why don't we stop blaming chemistry and instead use chemistry to contribute to a greener and sustainable world? Let's stop talking and take action!
Motivation and communication are keys to success. To make my lectures attractive and interesting I involve the students in making connections between the different systems that encompass our lives. I incorporate Green Chemistry whenever the topic is appropriate. The students realize that they can contribute to pollution prevention by themselves and they feel responsible, which is the first step to prepare them as citizens for the 21st century.
A special topics course on "Towards the Greening of Our minds" is offered regularly as illustrated in the following publications:
Marteel-Parrish, A.E. "Teaching Green and Sustainable Chemistry: A Revised One-Semester Course Based on Inspirations and Challenges" in J. Chem. Ed., 2014, 91(7), 1084-1086.
Marteel-Parrish, A.E. "Towards the Greening of Our Minds: A New Special Topics Course" in J. Chem. Ed., 2007, 84(2), 245-247.
I also believe in cross- and inter-disciplinary approaches to teaching chemistry. Here is an example of a publication where the synergy between art and green chemistry is exemplified:
Marteel-Parrish, A.E.; Harvey, H. "Applying the principles of green chemistry in art: design of a cross-disciplinary course about 'art in the Anthropocene: greener art through greener chemistry'" in Green Chem. Let. Rev., 2019, 12(2), 147-160, DOI: 10.1080/17518253.2019.1609595.
Preparing our chemistry majors for success after graduation is our responsibility. Here is an example of a manuscript illustrating how this can be done through the offering of a seminar course:
Marteel-Parrish, A.E.; Lipchock, J.M. "Preparing Chemistry Majors for the 21st Century Through a Comprehensive One-Semester Course Focused on Professional Preparation, Contemporary Issues, Scientific Communication, and Research Skills" in J. Chem. Ed., 2018, 95(1), 68-75, DOI: 10.1021/acs.jchemed.7b00439
List of significant awards:
Recipient of the

University of Toledo College of Natural Sciences and Mathematics Outstanding Alumna Award for the Academic Year 2016-2017
Recipient of the

2015 Centennial Award for Excellence in Undergraduate Teaching

from Iota Sigma Pi, the National Honor Society for Women in Chemistry
Recipient of two

Washington College Curricular Innovation Awards

(Summer 2013 and Summer 2015)
Nominated and accepted as a Faculty Row's Network America's Top Faculty member in June 2014
Was invested as the Inaugural Holder of the Frank J. Creegan Chair in Green Chemistry on November 3, 2011 ($2 million endowment)
Recipient of the

American Chemical Society-Committee on Environmental Improvement (ACS-CEI) Award for Incorporating Sustainability into Chemistry Education

received on March 27, 2011 at the ACS National Meeting in Anaheim, CA
Recipient of the

Washington College Alumni Association Award for Distinguished Teaching

on May 16, 2010
Recipient of a

Leadership Development Award by the Younger Chemists Committee (YCC) of the American Chemical Society

received on January 27, 2008 in Dallas, TX
What Are We Working On In Dr. Marteel-Parrish's Research Lab?
Research is based on the generation of new knowledge. Science will not move on if there is no communication, collaboration and publication of results. For me, it is very annoying to read in chemistry laboratory textbooks: toxic, harmful, produce toxic gases…! I believe that we can teach the same chemistry concepts without impacting our health and the environment. This strong belief leads to research projects based on the application of the Green Chemistry Principles.
A list of recent publications and presentations with students is available in my CV.