Analytics and Market Sentiment Pioneer to Speak at College
Alumna Rebecca Corbin Loree will present on her success on Wall Street at Jones Seminar in American Business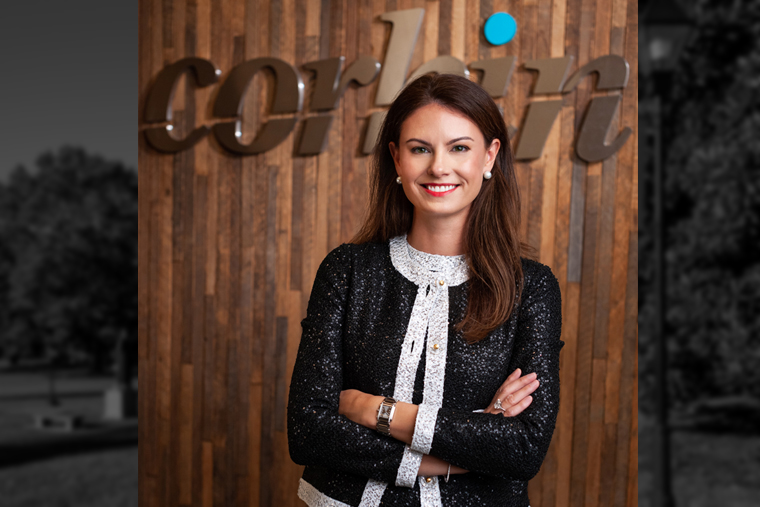 Anyone who has an interest in Wall Street, analytics, women in business, the economy, investor relations or other essential aspects of the modern financial system will want to join the Washington College community on March 27 for an opportunity to hear from a player on the world stage right here in Chestertown.
After graduating from Washington in 2000, Rebecca Corbin Loree developed a unique concept for consulting with CEOs and boards on how a deep and thorough understanding of market sentiment can improve investor relations and lead to value creation. She overcame the challenge of being a young woman on Wall Street, creating a business that has grown into a highly successful firm with a blue-chip client list comprising global firms.
"Clearly, she is phenomenal, and it's remarkable how she has woven together different but related themes—business, investments, statistics, narratives — to develop her unique consulting practice in a way that reflects the liberal arts experience," said Susan Vowels, Constance F. & Carl W. Ferris Associate Professor in the Department of Business Management. "She was a trailblazer in monetizing analytics before analytics gained the widespread recognition that it currently has."
Corbin Loree will share her journey to success with Corbin Advisors, the consulting company she founded in her mid-20s, in the 2023 James C. Jones, Jr. Seminar in American Business in Decker Theater at the Daniel Z. Gibson Center for the Arts on Washington College's campus. The event starts at 4 p.m. on Monday, March 27 and is free and open to the public. The event kicks off the Department of Business Management's celebration of its 40th anniversary, which will include a number of lectures and culminate with an on-campus celebration event in the fall.
In her talk, "Demystifying Wall Street's Equity Markets: Leveraging Market Sentiment for Value Creation," Corbin Loree will provide a brief education on investor relations, what it is and why it is important. She will also address entrepreneurial leadership, being a businesswoman on Wall Street, and environmental, social and governance considerations in business, known as ESG.
Following her talk, Corbin Loree will be interviewed by a Washington College business management student and then entertain questions from the audience. 
 
Prior to the event, 10 students from the Women in Business student organization, the Sigma Beta Delta business honor society, and the Brown Advisory Student-Managed Investment Portfolio program will participate in a networking event to be held with Corbin Loree at the Center for Career Development.
In addition to her role as CEO and founder of her company, Corbin Loree is a frequent public speaker, appearing at the World Economic Forum in Davos and as a recurring guest on CNBC. She is the editor-in-chief for a leading research publication, Inside the Buy-Side, that reports on investor sentiment trends globally. She serves on the Board of Visitors and Governors for Washington College and is also on the board of The Bushnell Center for the Performing Arts in Hartford, Conn., where Corbin Advisors is based, and is a past director of the Hartford Symphony Orchestra and Connecticut Women's Hall of Fame. She and her husband founded the Jim and Rebecca Loree Foundation in 2009, which is focused on supporting secondary and higher education.