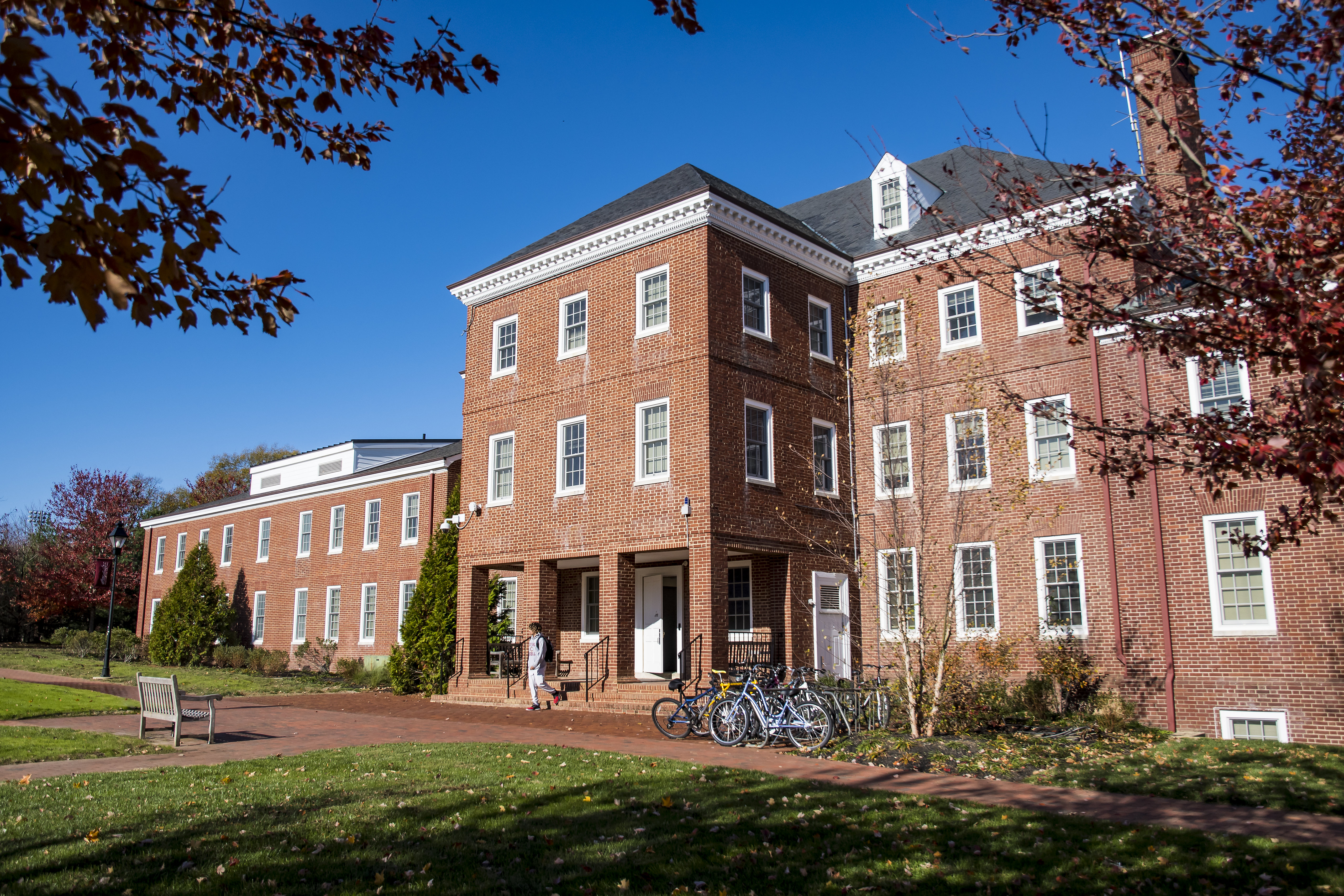 Cullen Hall is a traditional, corridor style residence hall with shared bathrooms.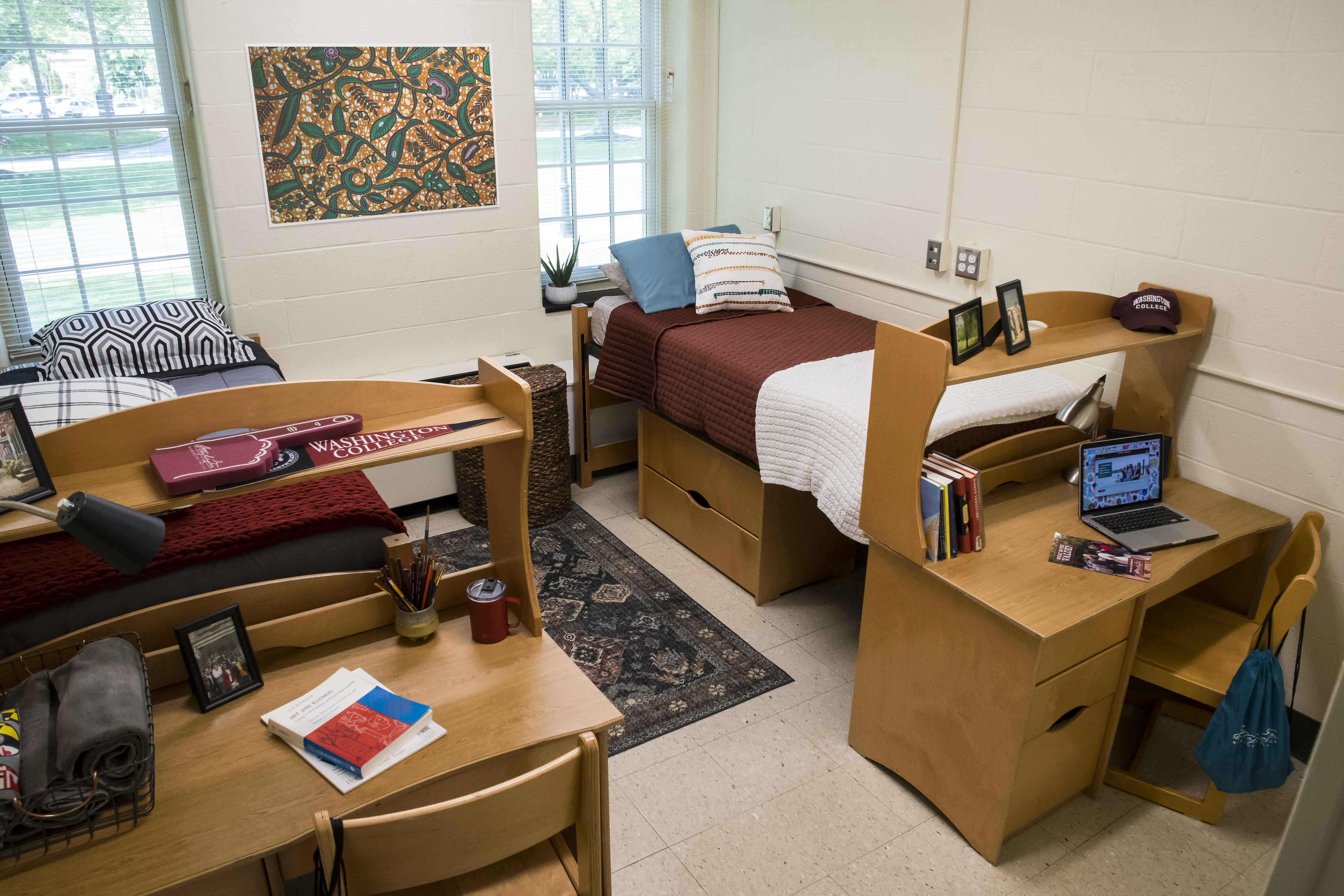 Cullen Hall houses returning students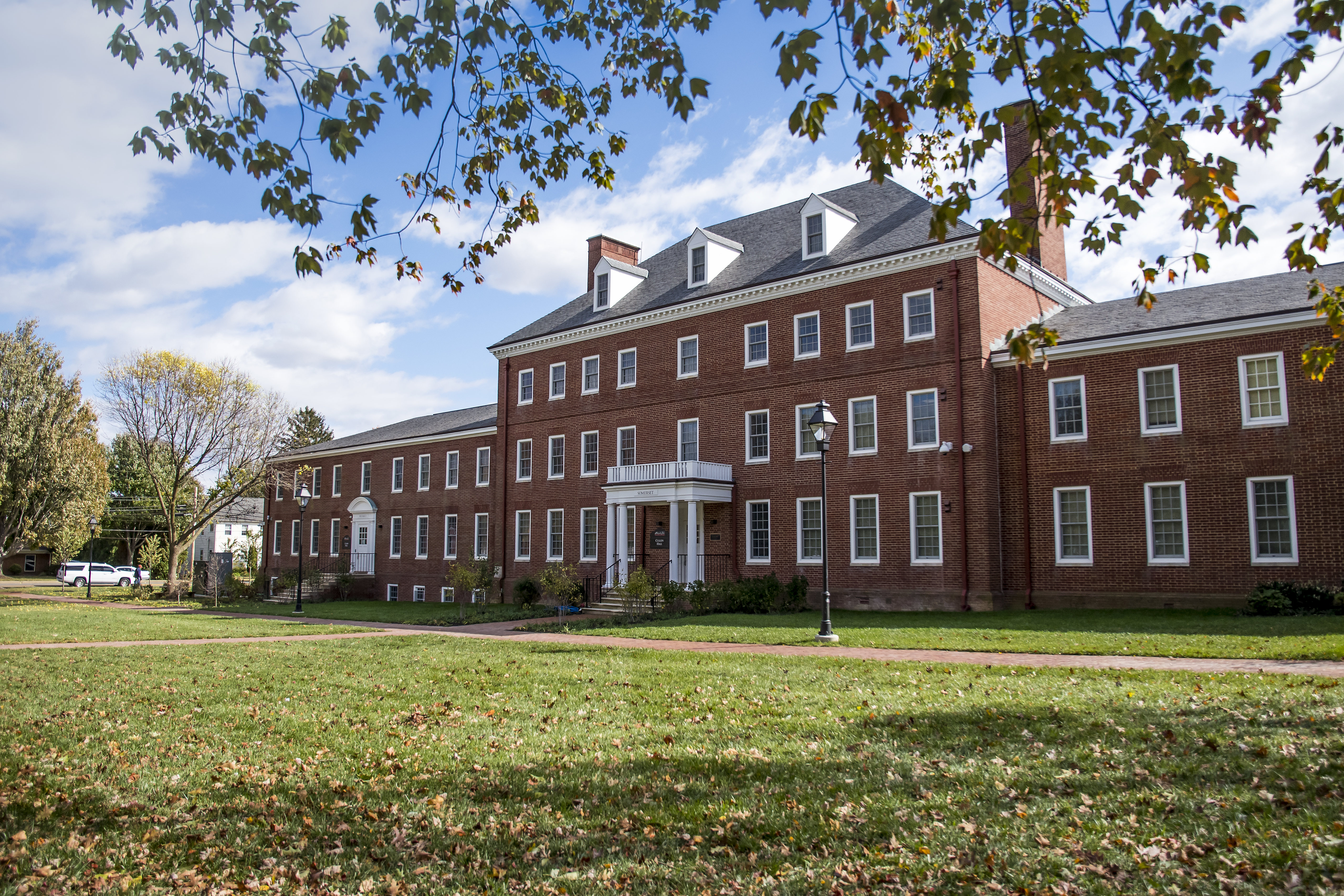 Laundry rooms are available on each floor.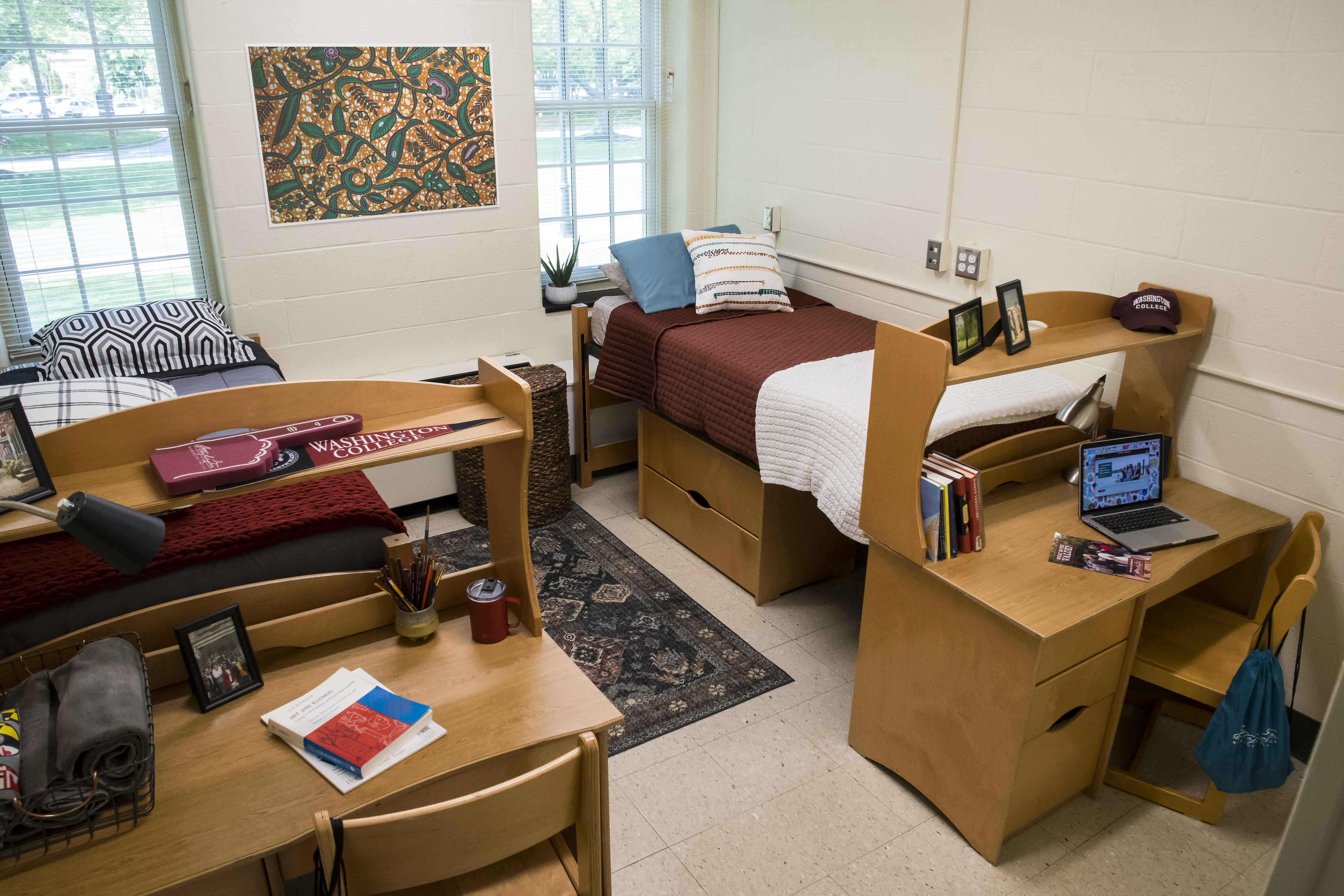 Located just off the Hodson Green, Cullen is in prime location for immersion in campus activities. A short walk from the dining hall, library, classes and athletic facilities such as Athey Park, Cullen residents enjoy easy access to multiple opportunities.
Only 1st floor is accessible via west entrance, no elevator.
3 bathrooms each on 1st and 2nd floors, 1 bathroom each on 3rd and 4th. For 2020-2021 the following rooms will share a gender free hall bathroom: 112 to 118, and 213 to 220. This means that on the 1st and 2nd floor, there will be 3 hall bathrooms: one female, one male, and one gender free. The gender free bathrooms on the 1st and 2nd floor are the center ones.
Tile floors in hallway and bedrooms
Hotel style heating/cooling units
Laundry rooms on 1st, 2nd, and 3rd floor. Cost is included in room rate and no id or coins needed
1st, 2nd and 3rd floors have a lounge. There are no kitchen facilities.
Cullen Hall Room Dimensions:
Room sizes vary. Singles typically 8 x 15, Doubles vary 11 x 14 to 14 x 15
Built In Lower Left Closet:
66" from closet floor to closet shelf
22.5" wide 25" deep
Left Side Upper Shelves:
Top shelf 6" tall
Middle shelf 10" tall
Bottom shelf 9" tall
Shelves Above Mirror:
Mirror:
39.5" tall
38" wide
21" deep
Drawers Under Mirror:
Drawers are 20" deep
Top two drawers 4" tall
Second two drawers 5" tall
Third two drawers 6" tall
Bottom two drawers 8.5" tall
All drawers are 16" wide
Total height 34" tall
Window:
74" tall 33" wide
Window ledge is 9" deep
Window width is 45" (A 36"-60" tension curtain rod is recommended)
Desk:
Desktop 24" deep 45" wide
Top two drawers on the left 7" tall 16" wide
Bottom drawer on the left 12" tall 16" wide
Drawer on the right 24" wide 2" high 15" deep
Bookshelf 32.5" tall 44" wide 8" deep
19" from desktop to bottom of the shelf
Chair:
34" tall
Seat is 19" x 19"
16" from seat to top
Bed:
At highest height, adjustable bed height between floor and frame is 33"
Bed frame 38" tall 84.5" long
Mattresses are Extra Long Twin
Stackable Dresser:
35" wide
Drawers are 10" tall 20" deep
Hallway Door:
There are 25 singles and 35 doubles in Cullen Hall.