Physician Assistant Career Resources
A physician assistant (PA) is a relatively new health care profession. The physician assistant serves as an extension of the physician role in both inpatient and outpatient settings, and are required to be supervised by a physician.
The physician assistant degree is a master's-level degree, with most programs ranging in length from 24-36 months. Physician assistants often specialize further after graduation in areas such as surgery, primary care, urgent care, gynecology, cardiology, orthopedics, neurology, or emergency medicine.
To ascertain which prerequisite courses you will need to complete in order to be admitted to a graduate program in physician assistant studies, please examine the admissions website for each program for which you are planning to apply. Potential programs can be located through the following website which contains a list of all physician assistant programs, their websites, and their accreditation status: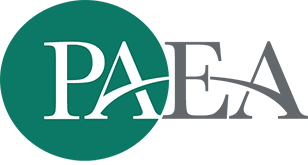 Because program prerequisites are highly variable, it is critical to work with Dr. James Windelborn closely to ensure completion of the required courses.
A worksheet of suggested courses has been developed as a starting guide, but beware that program prerequisite variability means that some programs may have alternate requirements.
Links to two programs in the Maryland region are provided as examples below.
Physician Assistant Program at George Washington University