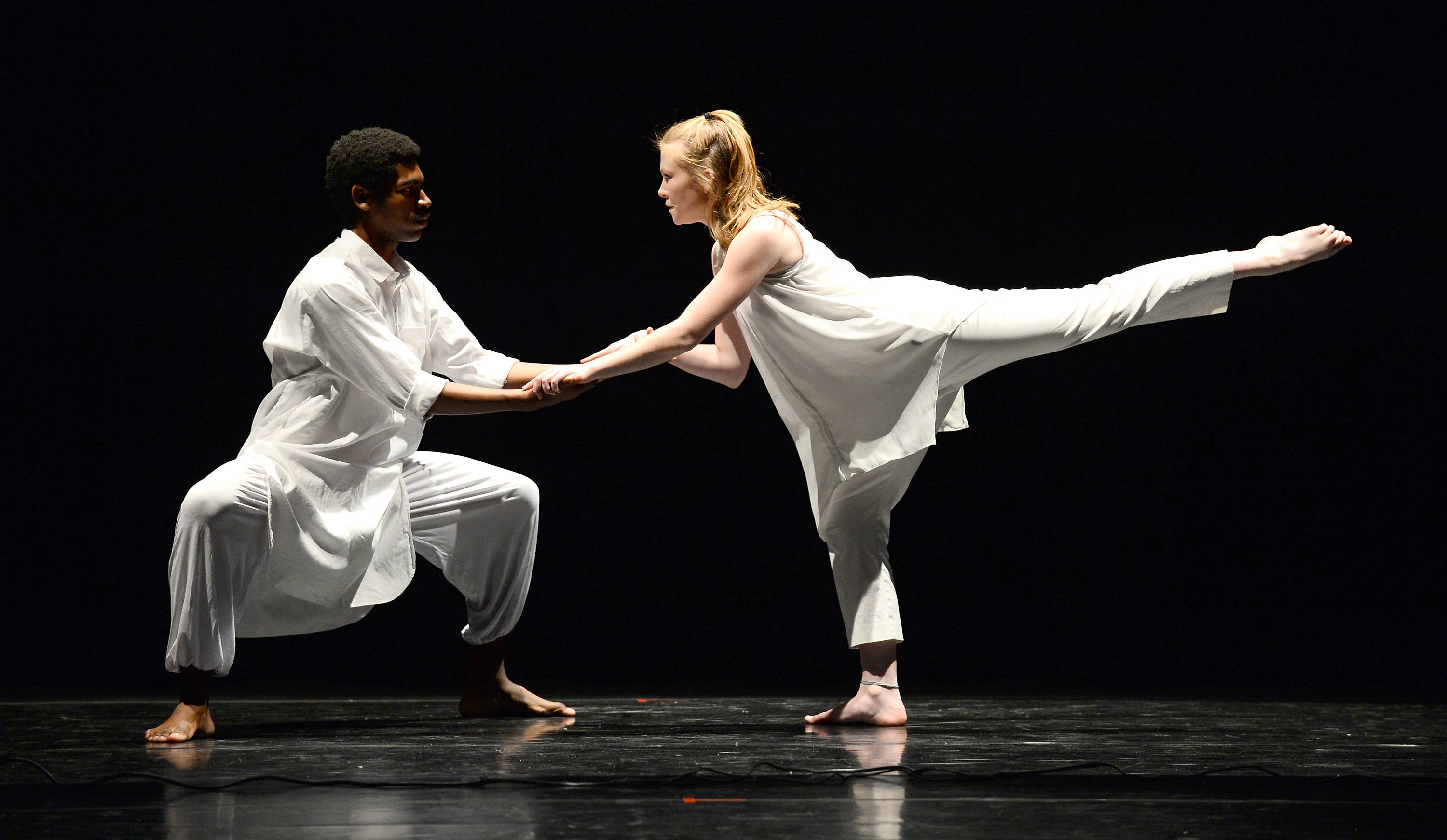 The Dance program welcomes students from across campus who are interested in incorporating embodied learning into their college experience.
The Dance Minor
Dance Minor students form a close-knit, nurturing, and rigorous community in which they develop their dance skills and knowledge while pursuing other fields of study. The minor trains dancers in the mutually dependent and interactive skills of performance, choreography, and teaching through both classroom and experiential learning. Fundamental to the training of the dancer is the cultivation of artistry, technique, as well as the ability to articulate this knowledge through movement and writing.
"The dance minor program has not only helped me strengthen this background, but opened new doors to parts of the dance world that I was never interested in originally, such as history, teaching dance, and techniques to choreograph your own ideas. Being a part of the dance program has helped me appreciate my ability to dance and also create connections with our history." -Allison Wilkins '19
Performances
Students from all across campus perform in Dancescape, the annual departmental dance concert featuring original works by students, faculty, alumni, and guest artists. Students work side-by-side with professionals, gaining mentorship and earning academic credit for their work in performance, choreography, management, and production.
Student Dance Organizations
Students bring their individual interests and experience to the floor through Dance Club, Sho'Troupe, and Shore Steppers.
Collaborations & Outreach
Working collaboratively with artistic and academic disciplines across campus allows dance students to forge interdisciplinary connections and deepen their dance knowledge. Examples include collaborative partnerships and projects with Theatre, Music, Visual Art, and the Starr Center for the Study of American Experience. These interactions enable students to perform and present their choreography in galleries, studios, and other venues throughout the campus and community.
National Dance Honor Society
Students with excellent academic standing may join the National Honor Society for Dance Arts. NHSDA members participate in community engagement events with youth and seniors, and have the opportunity to present their research at national conferences.
NHSDA is part of the National Dance Education Organization, of which WC is a member.
"Dancing at WC is so rewarding… We are exposed to so many opportunities through the dance program and we have so many chances to dance even outside of the academic program." -Caitlyn Creasy '20