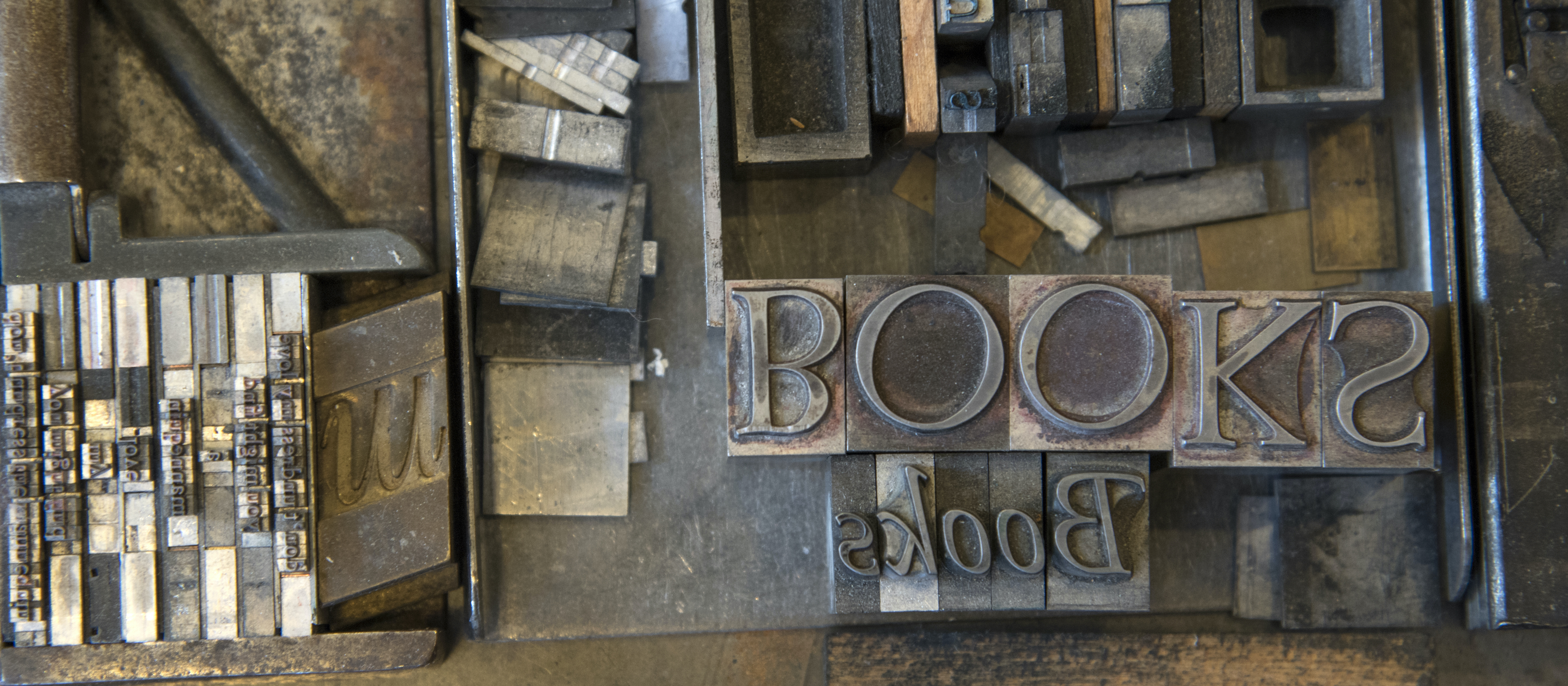 Budding writers find the creative writing community at Washington College inviting and full of opportunities to practice their craft. The minor in creative writing offers a carefully planned curriculum designed to foster the young writer's creative expression—guidance that is significantly enhanced by exposure to the voices and visions of some of the finest writers in the country. Each year, thanks to the endowment of the Sophie Kerr Fund and the Rose O'Neill Literary House, the College brings to campus a succession of distinguished writers, editors, and literary scholars. Billy Collins, Junot Díaz, Nick Flynn, Jonathan Franzen, Neil Gaiman, Lauren Groff, Ted Kooser, Li-Young Lee, Colum McCann, Azar Nafisi, Maggie Nelson, Joyce Carol Oates, Claudia Rankine, Jane Smiley, Natasha Trethewey, Colson Whitehead, and Jacqueline Woodson are just some of the writers and literary scholars who have come to campus in the last decade to teach, lecture, and conduct writing workshops.
The Sophie Kerr fund also supports the justly famous Sophie Kerr Prize (at $63,912 in 2019, the largest undergraduate literary prize in the country), as well as student scholarships, library collection development, and professional development for English Department faculty. The Literary House supervises about 50 learning opportunities and internships for students, as well as provides a space where students can explore the letterpress and bookmaking in the print studio.
For students matriculating fall 2018 and after:
The creative writing minor can be achieved through the successful completion of
six (6) courses (24 credits)
and attendance at
six (6) literary events.
Gateway: 2 courses (8 credits)
1. ENG 103: Introduction to Creative Writing
The second course chosen from:
| | |
| --- | --- |
| ENG 220 | Introduction to Fiction |
| ENG 221 | Introduction to Nonfiction |
| ENG 222 | Introduction to Poetry |
| ENG 223 | Introduction to Drama |
Workshops

: 3 courses (12 credits)
Option A: Three upper-level workshops chosen from those indicated below, as well as additional "special topics" courses. (Recent "special topics" courses have included The Screenplay, Poetry in Performance, Poetry and Book Arts, The Art of Biography, Travel Writing, and Writing about the Natural World.):
| | |
| --- | --- |
| ENG 351/THE 351 | Introduction to Playwriting |
| ENG 451/THE 451 | Advanced Playwriting |
| ENG 452 | Fiction Workshop |
| ENG 453 | Poetry Workshop |
| ENG 454 | Creative Nonfiction Workshop |
| ENG 394/494 | Special Topics |
-OR-
Option B: Two upper-level workshops plus either one 4-credit course that focuses primarily on editing/publishing skill or 4 internship credits (one 4-credit internship, or two 2-credit internships).
Literature

: 1 course (4 credits)
One course in literature offered by the English Department at the 300/400 level
Events

: Attendance at 6 literary events.
Students are required to sign the official attendance form at the event in order to be credited with attendance.
Note: Students may count up to two courses (8 credits) toward multiple programs in the English department (i.e., toward the English major, Creative Writing minor, and/or Journalism, Editing & Publishing minor).
For students matriculating previous to fall 2018:
The minor in creative writing can be achieved through the successful completion of five courses—Introduction to Creative Writing and then any combination of four of the 300-400 level courses indicated below as well as designated "special topics" courses.
A workshop introducing new writers to several forms of creative writing, including poetry, fiction, and nonfiction. Students will use classic and contemporary literature as models for their own efforts. In the fall semester, this course is only open to first-year students. In the spring semester, beginning writers from all years may enroll in ENG 103.
This course explores the rich literary tradition of received forms in English and American verse. By studying a wide range of formal poems students will discover the adaptability of fixed forms like the sonnet, villanelle, and sestina. Class assignments will include both critical writing and creative "experiments" in poetic forms. Students are strongly encouraged to take Forms of Poetry in preparation for the "Creative Writing Workshop: Poetry."
This course focuses on the study of American poetry, fiction, and non-fiction from 1945 to the present. (The course alternates among the genres of poetry, fiction, and non-fiction.) Emphasis includes an examination of the work of major American writers of the last half-century. The course is structured in a way similar to a traditional offering in literature with this difference: some of the writers whose work is studied in class will at some time during the semester come to campus to visit the class, discuss their work with participants, and give a public reading.
Analysis and practical application of techniques and styles employed in writing for the stage.
An advanced workshop in writing for the stage. Prerequisite: ENG 351 Playwriting I.
This course will use a workshop approach for students who are interested in developing their skills in a kind of writing which combines elements of journalism, such as the feature article, with elements of the literary, such as the personal essay. In addition, students will also develop their essay skills in the form of the personal narrative and travel writing. In essence this course treats the various forms of the essay with a special emphasis on the creative ways the genre can be interpreted and rewritten. Readings of representative essays will be included. Prerequisite: Introduction to Creative Writing. Primarily intended for juniors and seniors.
This course builds upon student's previous training in the workshop, asking them to hone their skills not only as writers but also as readers and critics of poetry. Using recently released, debut collections as role models, students will address concepts of diction, the line and line break, figurative language, imagery, rhyme, meter, and narrative. Assignments will include drafting new poems, performing close readings of published texts, and facilitating class discussions. Prerequisite: Introduction to Creative Writing. Primarily intended for juniors and seniors.
This workshop offers guided practice in the writing short fiction. Using established writers as models, considerable effort is put toward the objective of learning to read as writers and, in the process, becoming better critics of the student's own work and the work of others in the group. By offering a more intimate familiarity with the elements of fiction, students write and revise prodigiously and, in the process, learn and practice a repertoire of literary strategies in preparation and in support of short stories of their own composition. Prerequisite: Introduction to Creative Writing. Primarily intended for juniors and seniors.