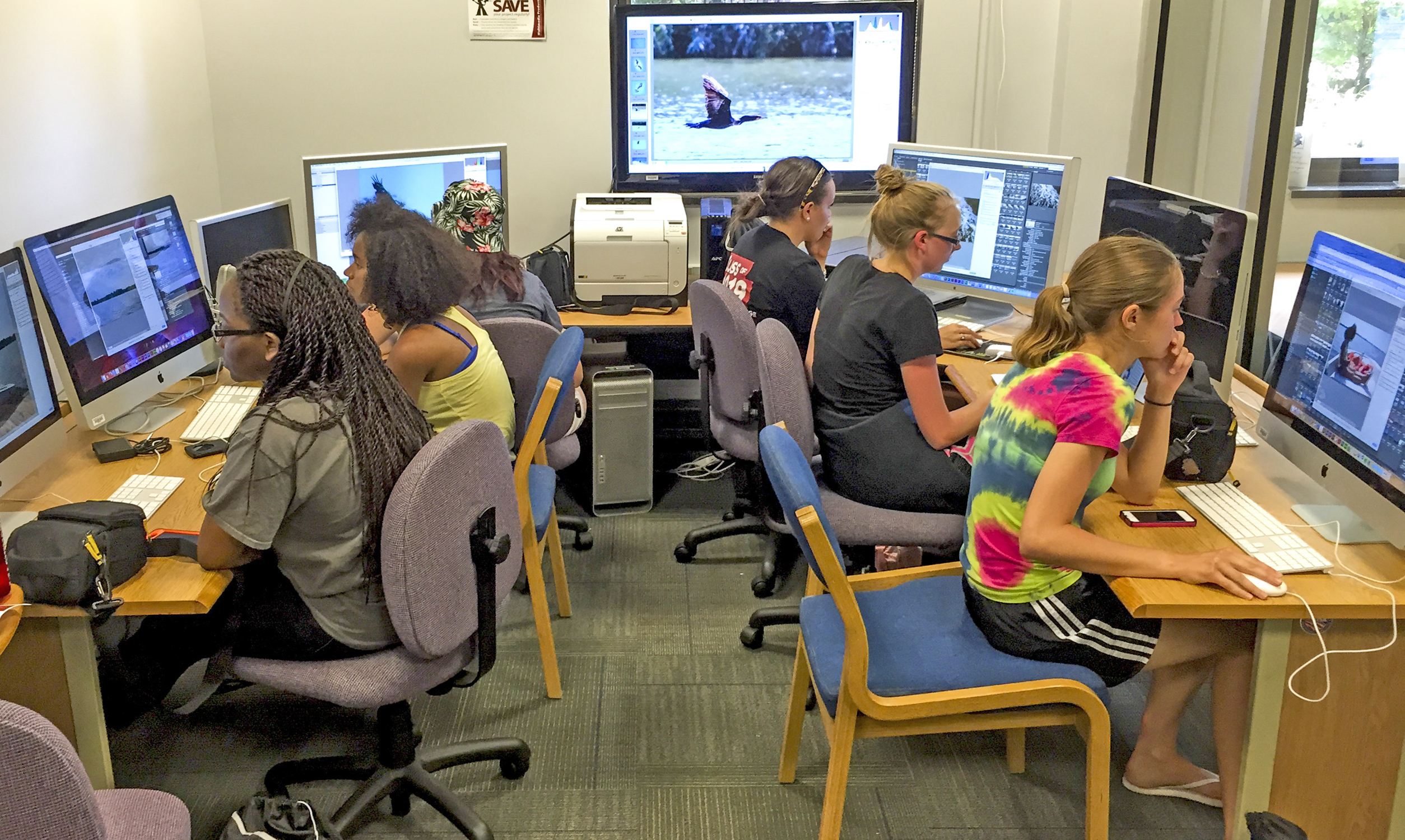 Departments

Communication And Media Studies
Communication and Media Studies
What is CMS?
In a media saturated, diverse, and complex global environment, the Communication and Media Studies (CMS) prepares students to become discerning media consumers and producers, critical thinkers, confident speakers, skilled writers, and creative storytellers.
An interdisciplinary program, CMS builds upon a foundation of communication and media theory and draws from eleven programs and departments on campus to enable students to study a wide range of topics and develop critical academic and professional skills including:
| | |
| --- | --- |
| persuasive writing | public speaking |
| successful and strategic interpersonal communication | information vetting |
| milti-modal problem solving | media literacy and analysis |
| project manamgement | research design and execution |
Why CMS?
CMS is an interdisciplinary, versatile, and flexible major that pushes students to expand their understanding of human communication, culture, and social institutions.
The knowledge, understanding, and skills that students acquire in the CMS major transform them into a highly valued asset for a wide variety of industries: from grassroots organizations, to global media companies, to politics, law, and everything in-between.
Communication and media are the relational, collaborative forces that construct our world, and a CMS degree gives students a unique edge to impact that world.
Learning Goals:
CMS students question knowledge, analyze the world around them, and create solutions. At the end of their course of study CMS majors will be able to:
engage in critical inquiry of historical and contemporary issues in communication and media studies

in a global landscape

communicate key concepts in the field and

demonstrate their practical application

through

clear

writing

and oral presentation

develop independent research in the field

advocate for e

thical communication principles

and media literacy

in professional settings

and in civic life
CMS 101 Introduction to Communication and Media Studies
CMS 250 Intermediate Communication and Media Theory
CMS 301 Research Methods in Communication and Media Studies
CMS 450 Senior Seminar
Seven (7) additional courses in the chosen concentration, at least four (4) at the 300-400 level
Senior Capstone Experience
CMS 101 Introduction to Communication and Media Studies
CMS 250 Intermediate Communication and Media Theory
Four (4) Elective Courses
Concentrations
Concentrations allow students mold their cirriculum to their interests, providing in-depth preparation for professional careers and graduate school.
View All Stories
Christian Yosef
Class of 2021 • Arlington, Virginia
MINOR
Communication & Media Studies
LEARN BY DOING
Explore America Internship
Study Abroad
EXTRACURRICULAR ACTIVITIES
Phi Delta Theta fraternity
Radio Free George Black Student Union Student Government Association
Read Christian's Story
View All Stories
Trish Rana
Class of 2021 • Pasadena, Maryland
MAJORS & MINORS
Communication & Media Studies
Arts Management & Entrepreneurship • Journalism, Editing & Publishing
LEARN BY DOING
National Homefront Project
Archivist & Multimedia Production
EXTRACURRICULAR ACTIVITIES
Read Trish's Story