Peace and conflict studies is an interdisciplinary area of study that emerged in the post-World War II era that seeks to promote a greater understanding of causes of war and ways of resolving conflicts without resorting to violence.
The goals of the minor are to expose students to the nature of contemporary conflicts, increase awareness about the practices and philosophies that guide peacemaking, and to help students develop a critical understanding of policies and values about conflict, war, and peace. The minor is composed of six courses, as well as either an experiential learning component or a senior capstone project. Minors are encouraged to meet with the program advisor prior to the second semester of their sophomore year to develop a coherent course of study.
Sample Courses
As an Interdisciplinary minor, Peace and Conflict students can choose from a wide array of course listings. See the Academic Requirements Page for a full listing.
Foundations of Morality
An examination of the moral theories of some major philosophical positions from traditions East and West: for example, Aristotle and Kant from the Western philosophical tradition, as well as Buddha and Confucius 371 from the Eastern tradition. The aim is to systematically explore the understanding of what these positions interpret the best or most moral life to be, and of what varying views of human nature are correlated with them. Moreover, this exploration will face the question of how one decides what the best or most moral life is, and also other central questions concerning the relationship of ethics to religion and science
Africa In The World
This course centers African states and the African continent within contemporary global processes and discourses. Attention is given to the structures of power in political economy, colonial relationships, independence and social justice movements, and discourses and depictions in international media and policy. Case studies of individual countries will be presented alongside specific international institutions and issues in order to interrogate the meaning of "Africa" in the world.
Social Inequalities
This course examines the structure of social stratification in the U.S. from various perspectives and from micro- and macro-levels of analysis. This course is based on the seven statuses (race, social class, gender,physical/mental ability, religion, sexual orientation and age) that most significantly determine "who gets what" in American society. Historical and contemporary examples highlighted in readings and discussion range from medicine, law, education, the family, the military, housing, food security, and other.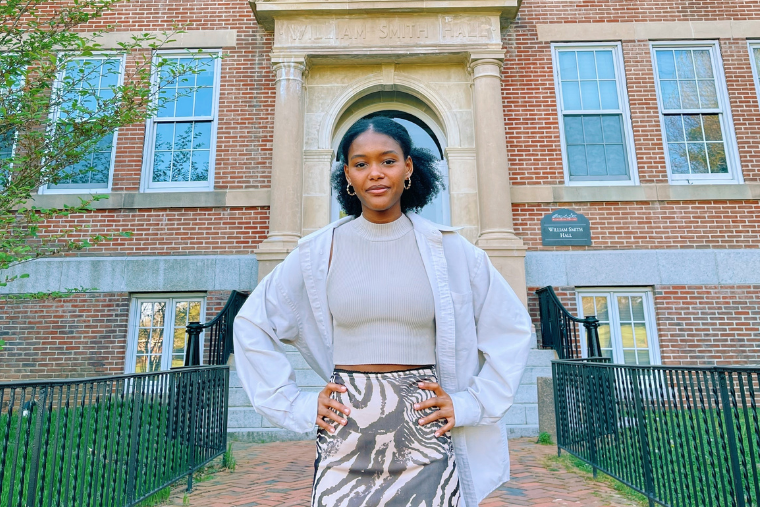 Peace and Conflict Alum Awarded Fullbright
Salamata Jalloh received a Fulbright Award for the 2022-23 academic year.alloh will be attending the University of Edinburgh in the UK, where she will pursue a Master's Degree in African Studies and International Development. Read More Here