Faculty
Associate Professor of Music, Ethnomusicology, Percussion, Electroacoustic Music and Production/Recording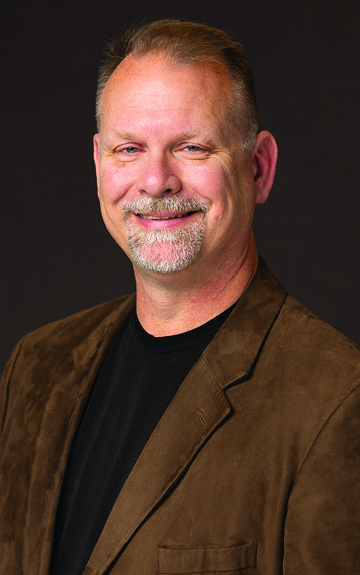 D.M.A., Percussion Performance, University of Maryland, 2003
M.M., Ethnomusicology, University of Maryland, 1997
B.A., Music, State University of New York-Stony Brook, 1994
Research
Dr. Schweitzer holds a Master of Music in Ethnomusicology and a Doctor of Musical Arts in Percussion from the University of Maryland. Both his research and performance expertise focus on Afro-Cuban music, particularly the sacred batá drumming (Listen to an excerpt) that accompanies the possession rituals of the religion known widely as Santería. His doctoral dissertation is titled Afro-Cuban Batá Drum Aesthetics: Developing Individual and Group Technique, Sound, and Identity. Dr. Schweitzer's research into Santería traditions is ongoing; he has traveled to Cuba numerous times, as well as to Mexico City, Toronto and throughout the East Coast to Washington D.C., Philadelphia, New York City, Baltimore, Atlanta, Miami and Union City, N.J. to research Santería traditions outside Cuba. He is a member of the Society of Ethnomusicology (SEM), the International Council for Traditional Music (ICTM) and the Percussive Arts Society.
As a sought-after expert in Santería traditions, Dr. Schweitzer has guest lectured at area colleges, and his recent publications and presentations include "The Cuban Añá Fraternity: Strategies for Cohesion," In Wood that talks: transatlantic perspectives on the orisa of drumming; "The Music of Santería of Cuba" online reference article written for the Médiathèque Caraïbe; "Crossing Over: Afro-Cuban Religious Musicians as Innovators of Popular Music," presented to SEM; and "Traditional Lucumi music and dance as Cuban popular culture," an oral paper given at the 2009 ICTM world conference.
In addition to his academic interests, Dr. Schweitzer is an accomplished performer. He spent 10 years as percussionist, researcher and vocalist for the Afro-Cuban, Afro-Caribbean and Brazilian folkloric ensemble Havana Select, performing throughout the greater Washington area, and was a founding member of The New Dark Age Ensemble, a percussion sextet focused on original arrangements, new compositions and traditional West African music. Having observed numerous Santería ceremonies in Cuba and Cuban communities, Dr. Schweitzer has also performed the fundamento (consecrated) batá ritual and aberikula (nonconsecrated) batá rituals in the United States and Canada.
Teaching
MUS 106 Rock, Pop, and American Culture
MUS 205 History of Western Music: Music Since 1900
MUS 206 History of Jazz
MUS 313 Music of Latin America
MUS 332 Music Production and Recording
MUS 475 Jazz Combo
MUS 289 Afro-Cuban Ensemble
MUS 263/462 Applied Music: Percussion/Drum Set
Primary Instruments
Hand Percussion (congas, bongos, bata), Drum Set (Rock and Jazz), Classical (Marimba, Vibraphone, Timpani, Snare)