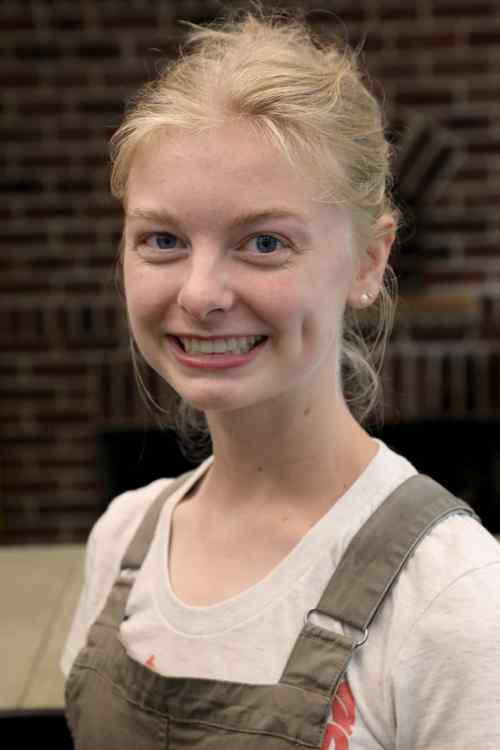 Office Hours
By appointment
Education
BA, Washington College, 2021
Nicole has always had a deep appreciation for the environment and uses her creative insight to transform the ordinary into the extraordinary.
Passionate about environmental justice and its ties to systemic racism, politics, and gender, Nicole hopes to expand her research about the environmental movement on a local and global level. Applying the main permaculture ethics (care for the earth, care for others, and use careful process) to the Food Initiative, she believes that food can be a cultural crossing point between different communities. Nicole strives to both study and critique the modern environmental movement and analyze its social and environmental impact. While this large-scale thinking can be daunting, she enjoys taking small steps towards a sustainable future by participating in the garden and Food Initiative and maintaining the philosophy that what is good for the earth is inherently good for humanity.
Nicole has been an active member of the Campus Garden, and she is excited to expand her work with the Food Initiative and at the Field and River Campus. She has experience in making kombucha and sourdoughs, and her future goals include becoming more familiar with identifying and cooking with wild edibles. Using her passion for art and poetry, Nicole finds inspiration in nature and tries to portray the environment in unconventional ways—subverting the expectation that nature must be romantic. Through the Food Initiative, she experiments with natural dyes, pigments, and binders. Her art seeks to change the way people view their surroundings and evokes a sense of urgency for sustainable food and environmental equality.