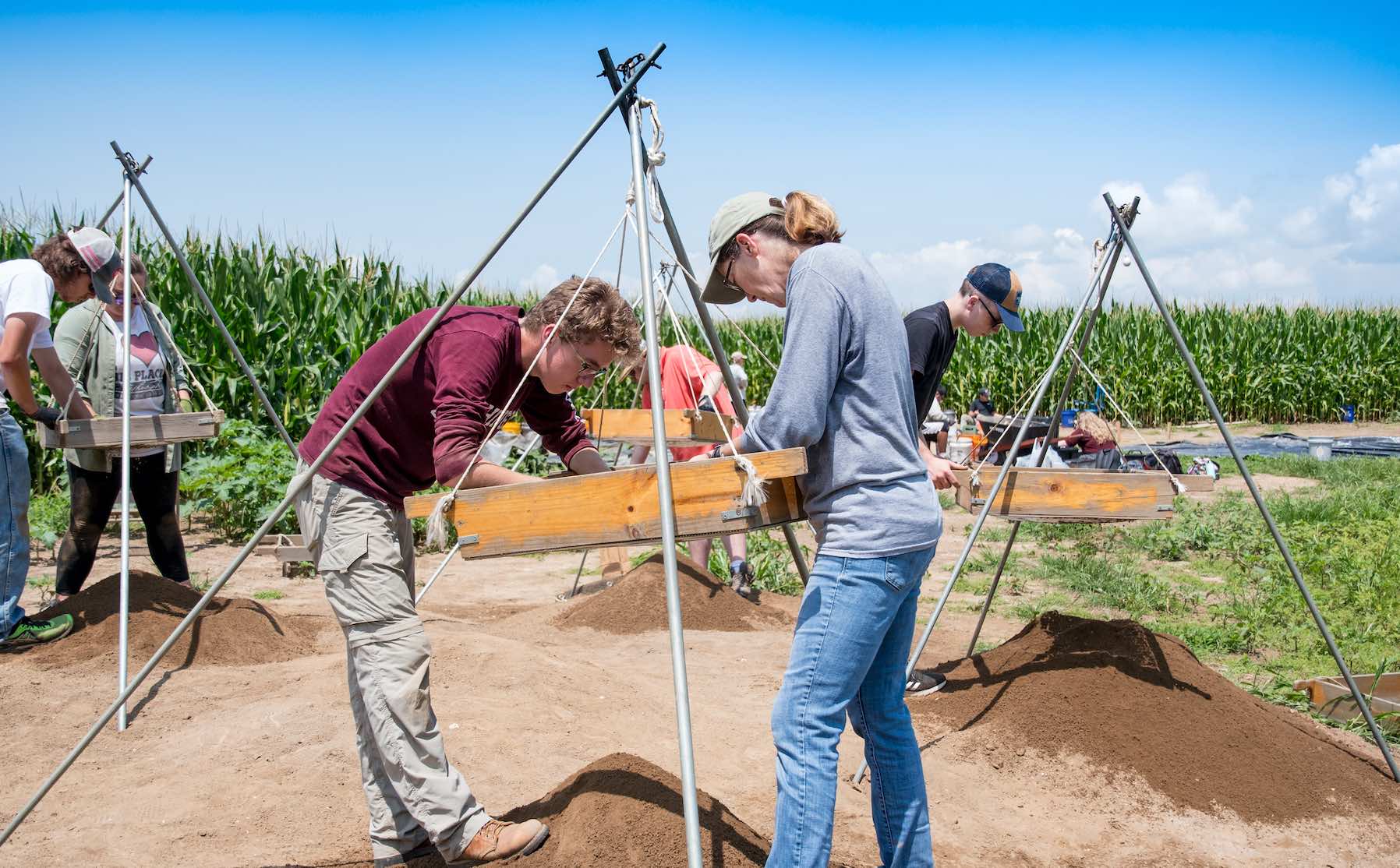 The Public Archaeology Lab supports the students, staff, and faculty of the
Department of Anthropology
, as well as anyone else interested in learning more about our past through archaeology. It is a home base for a variety of research projects, where we work to piece together the history of our region.
The lab includes exhibits, study collections of artifacts, wet and dry workstations, a reference/research area, and artifact storage space. It gives students access to a collection of archaeological journals, reports, and an array of research texts and materials. Whether processing artifacts recovered from one of our excavations, examining historic documents, or simply connecting with other students interested in field, there's always something to dig into in the Public Archaeology Lab.
Contact Us
Archaeology Lab Director/Senior Staff Archaeologist
(800) 422-1782, ext. 7164

210 S. Cross Street, #101, Chestertown, MD 21620
Get Involved
Getting involved opens the door to a variety of learning experiences, including internships and professional opportunities. The trick is to engage, building your skills and your resume.
Volunteer - no experience necessary
You don't need previous experience, or even to be an Anthropology major, to work in the lab. You'll find students from a variety of disciplines working alongside members of the community, identifying artifacts, figuring out what they mean, and helping us to tell the stories of people long since gone. We accommodate flexible scheduling to meet your needs.
Apply for an Internship
The Public Archaeology Lab also offers several paid internships for students during the academic year, allowing you to earn a stipend while gaining experience. Work for a semester, or join us during the summer excavation season – these competitively awarded positions look great on a resume and tell employers and graduate schools about your ability. Check JobX periodically for updated openings from CES and the lab. We will also send campus-wide emails when a new job is open.
CES Internships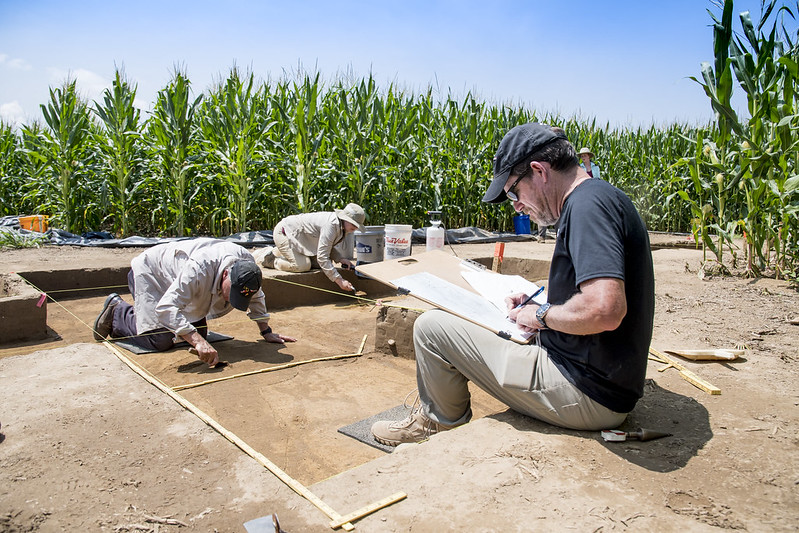 Work in the Field
The Public Archaeology Lab provides many opportunities for our students to get out and get dirty! Whether it's conducting a Sunday afternoon field survey, working on weekend excavation project, visiting other regional archaeological sites and museums, or doing our intensive Summer Archaeology Field School, we provide you with opportunities to gain experience – honing skills and building that resume.
Come See Us
Students and community members (we are a public lab) are invited to stop by to learn how to get involved. Come see what we're working on. We'll be happy to show you through our space and explain the work of the archaeologist, both in the lab and in the field. We also offer group visits for your class or organization. The Washington College Public Archaeology Laboratory maintains flexible hours of operation – call ahead (410-810-7164) to make sure we're home and not out digging!